@the_chart_life
| Ian McMillan
Technical Analysis | Buy-side @adaptiv | Alum @UofSC & @Citadel1842 | Tweets are not investment advice
---
Top Posts
Most engaging posts mentioning stocks from @the_chart_life over the last 72 hours.
02/01/23
Homebuilders finally get that push on an absolute basis to confirm the relative strength... $XHB https://t.co/SYPGSuUawv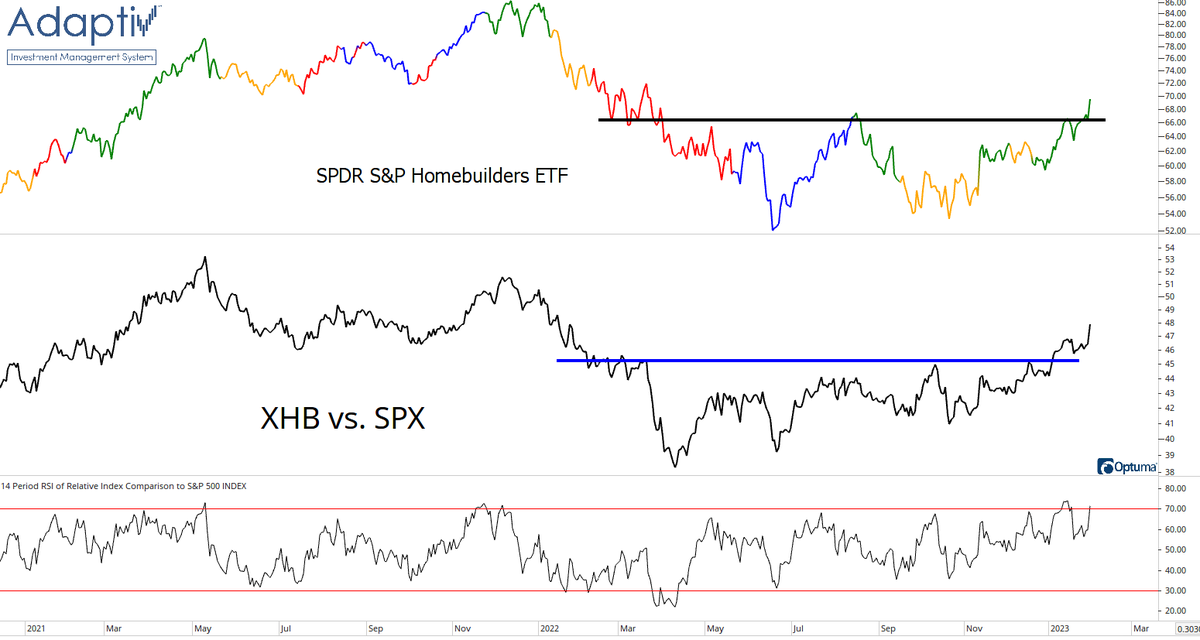 01/31/23
Let me know if you plan to be in Miami at @exchangeETF next week and would like to meet up to chat stocks or about $ADPV. Or if you just want to grab a beer and talk football, that works, too!
02/01/23
India RS just brutal over the last month or so. $INDA
01/31/23
RT @PrattyCharts: $IWM vs $SPX Small Caps had their first overbought reading on a relative basis since... Feb 2021. Is the approach to the…
Stock Focus
Stocks most mentioned by @the_chart_life and their Twittersphere over the last 7 days. Click on stock to filter posts below.
10-day conversation volume for Trending Stocks
Conversation volume patterns across FinTwit, for @the_chart_life, and their Twittersphere, most-mentioned stocks
Add or remove @the_chart_life from your watchlists:


Hang tight! We're updating your watchlist data.

This might take a minute...
You have not created a watchlist.
Create one now
to track @the_chart_life!