Options trader. My tweets are not investment advice.
---
Top Posts
Most engaging posts mentioning stocks from @data168 over the last 72 hours.
01/31/23
Bought $ROKU 80c
01/31/23
To give u a full pic. I started $SPX trading only a couple of yrs ago. Often I could lose $10K a day for the size I trade; sometimes more. I got better now dealing with it. Not focusing on SPX only if I see a very trendy mkt. It's a natural 10x;can be distractive to other trades.
01/31/23
Last minute 0DTE $SPX scalping was heart pounding. Doesn't work all the time. But today was one of few days you have to seize. I didn't blink!! 600% gain. Sorry about the bragging. 🤣 https://t.co/cS8aJr7yfv
01/31/23
$ROKU waking up. $SNAP earnings AH. don't disappoint pls. https://t.co/brIJ21TQ1c
02/01/23
$META giving out free eggs.
02/02/23
RT @DrewDog12380: @data168 Those were the rumors. Not sure if it was true. Also this is interesting: $CVNA
01/31/23
RT @data168: @teslacalifronia Well, $ROKU is oversold. Many small caps are. The Fed is done with rates. People will wake up and chase s…
01/31/23
RT @data168: @nelsnyc $SPX trading is widow maker. Only works for the cool minds. Can't get too addicted. Lol.
01/31/23
$ROKU Roku and Tubi to Launch Warner Bros. Discovery Free, Ad-Supported Channels, Featuring HBO's 'Westworld' and More https://t.co/DvmafvjY3H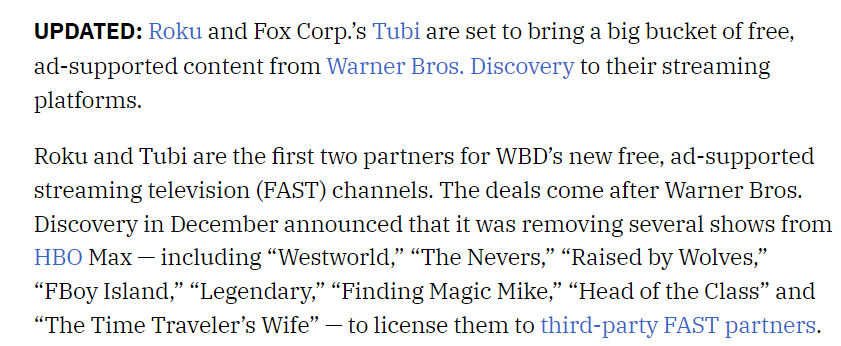 02/01/23
$SPX closed today at 4076. That's 69 points away from JPM's January collar. https://t.co/RUf8xDxrox
Stock Focus
Stocks most mentioned by @data168 and their Twittersphere over the last 7 days. Click on stock to filter posts below.
10-day conversation volume for Trending Stocks
Conversation volume patterns across FinTwit, for @data168, and their Twittersphere, most-mentioned stocks
Add or remove @data168 from your watchlists:


Hang tight! We're updating your watchlist data.

This might take a minute...