@alphatrends
| Brian Shannon
Author, Technical Analysis Using Multiple Timeframes https://amzn.to/2KhJw4B Only Price Pays! NOT trade advice
---
Top Posts
Most engaging posts mentioning stocks from @alphatrends over the last 72 hours.
03/23/23
Keep an eye on $PATH it has held the strength from the recent earnings report well Weekly & Daily charts from @MarketSmith My WORST CASE stop would go below the low on Monday https://t.co/DWidG1yDBp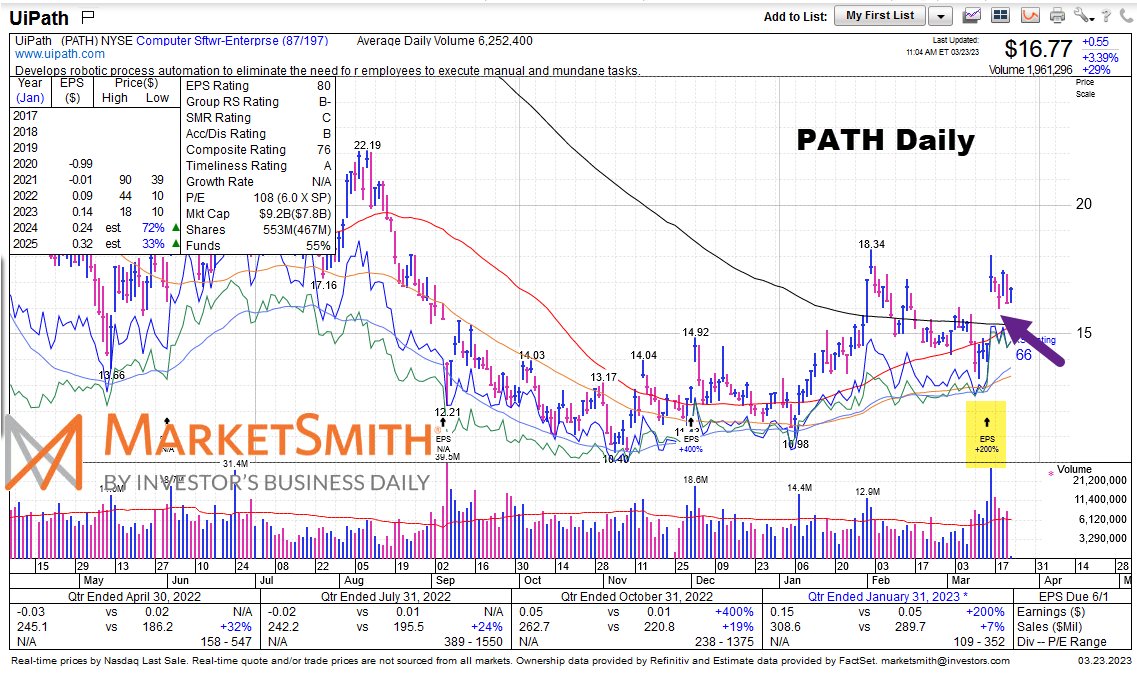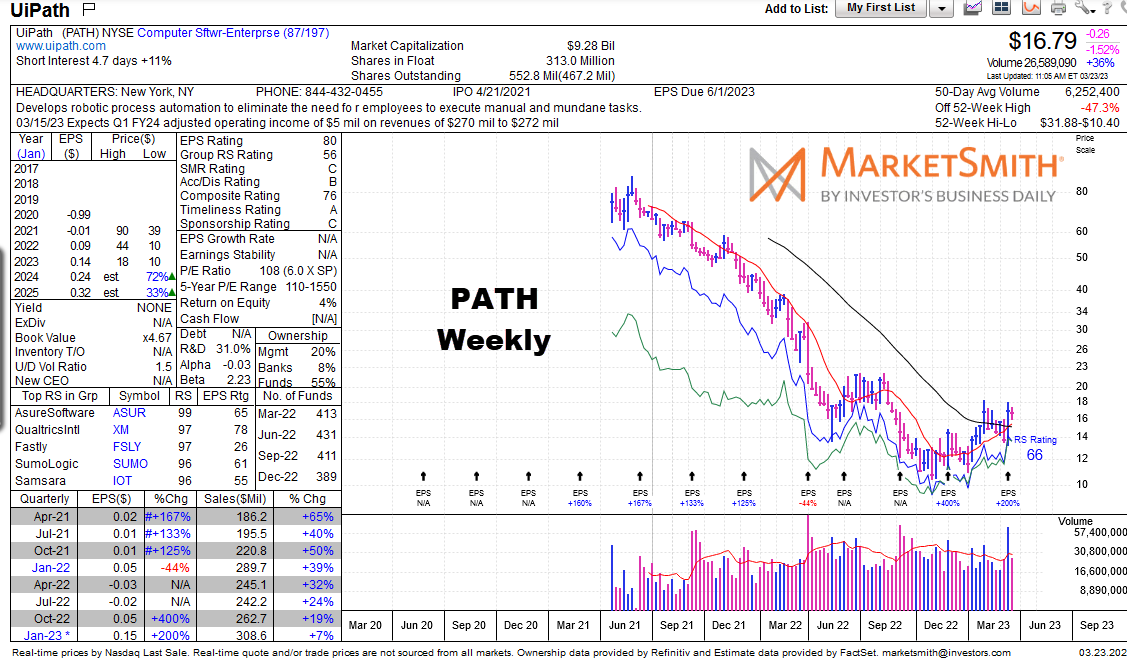 03/23/23
Interesting #levelofinterest on $WFC down to the ⚓️VWAP from the 2009 low (green) https://t.co/dVee9l0FiL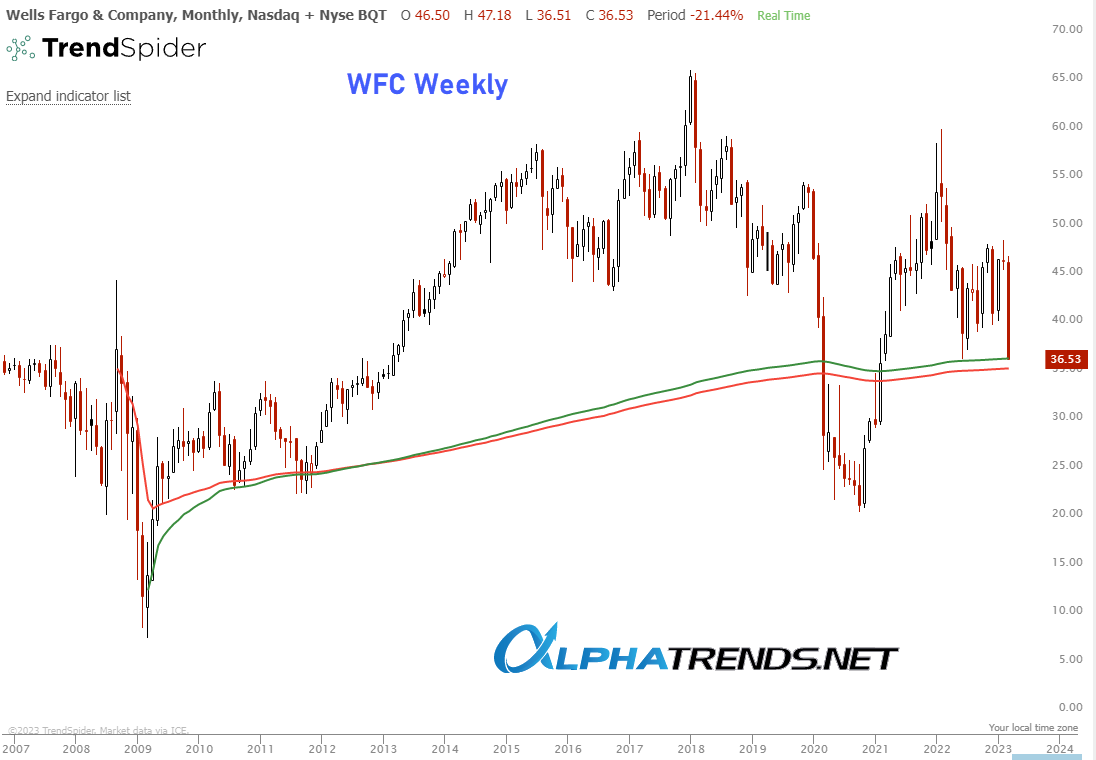 03/24/23
VIDEO 📽️ Stock Market Analysis 3/24/23 $SPY $QQQ $IWM $XLF $XLE $SMH ⚓️VWAP View here 👉👉👉 https://t.co/rynN07JYEU 👈👈👈
Captain Connections - 5 Days
Discover the most influential accounts with highest volume of shared conversation and/or mutual connections with @alphatrends within the past 5 days
Stock Focus
Stocks most mentioned by @alphatrends and their Twittersphere over the last 7 days. Click on stock to filter posts below.
10-day conversation volume for Trending Stocks
Conversation volume patterns across FinTwit, for @alphatrends, and their Twittersphere, most-mentioned stocks
Add or remove @alphatrends from your watchlists:


Hang tight! We're updating your watchlist data.

This might take a minute...
You have not created a watchlist.
Create one now
to track @alphatrends!