@Stock_Hunter89
| Stock Hunter
Top Posts
Most engaging posts mentioning stocks from @Stock_Hunter89 over the last 72 hours.
03/23/23
$SQ https://t.co/OZ0cQdXriZ
03/23/23
$FRC awesome short 🚨 this morning at 13.59 now at 12.25 https://t.co/rCMDn0XqXl
03/24/23
Todays trade log in #OptionTrading chat room @bullsonwallst ✅ $COIN ✅ $QQQ ✅ $NFLX ✅ $SPY ✅ $IWM ✅ $ROKU ✅ $BA ✅ $AMZN Base Hit Trading Focused 🚨Free 7 day trial : https://t.co/QlYercnhBh https://t.co/mzK7lfKwpf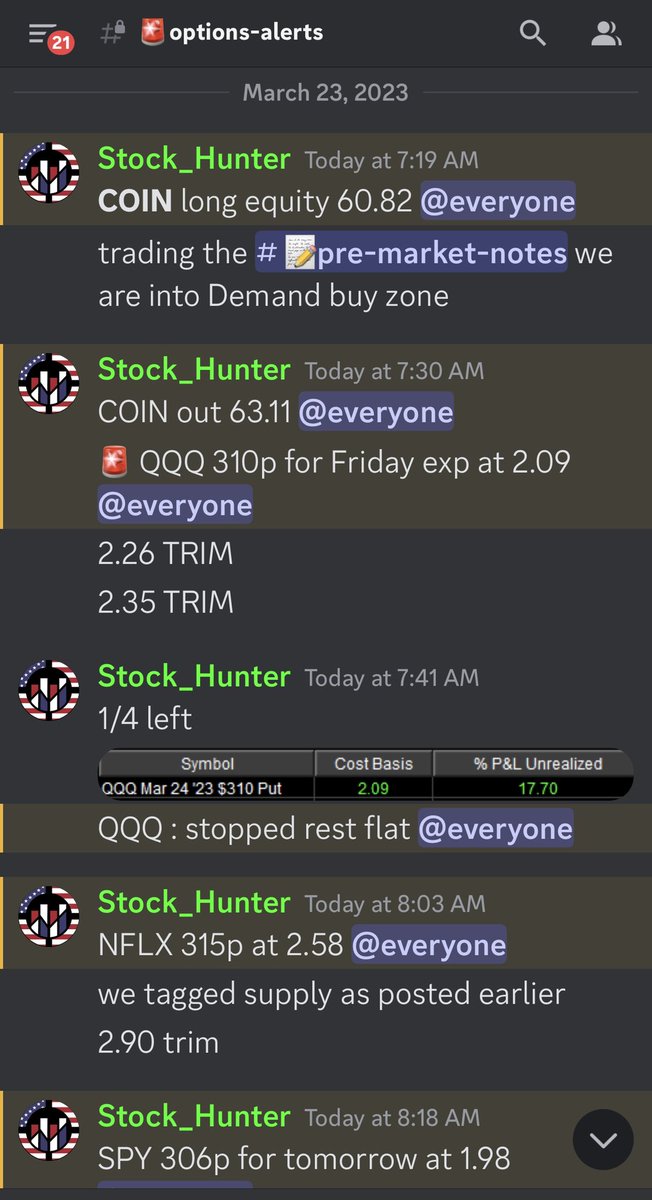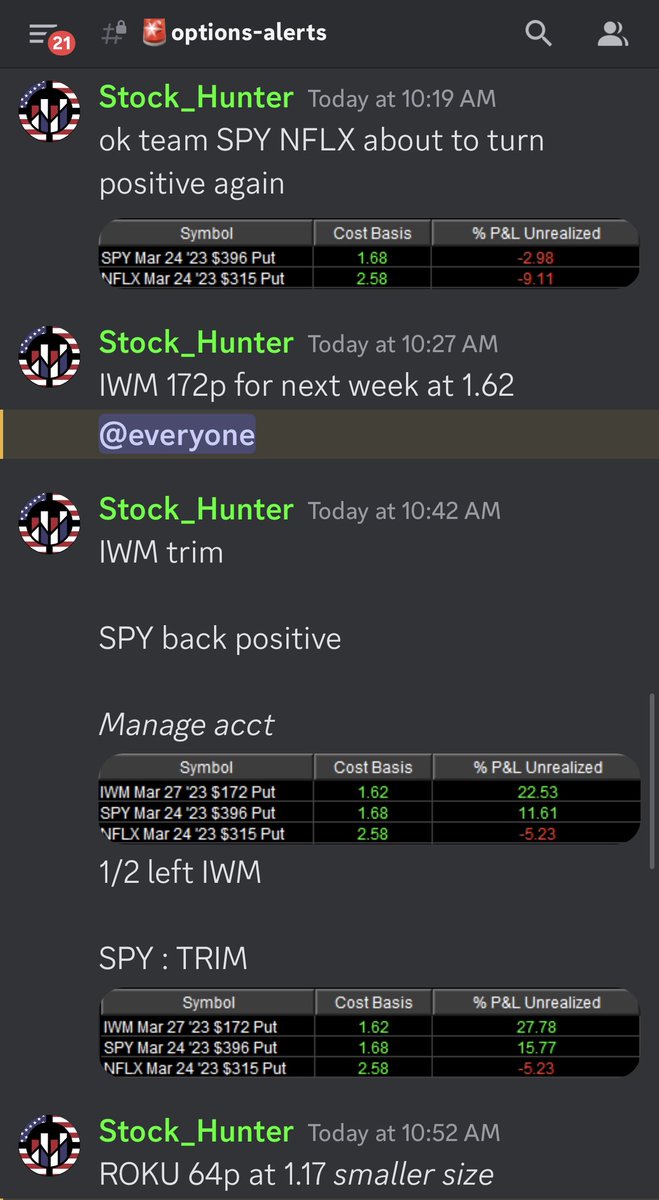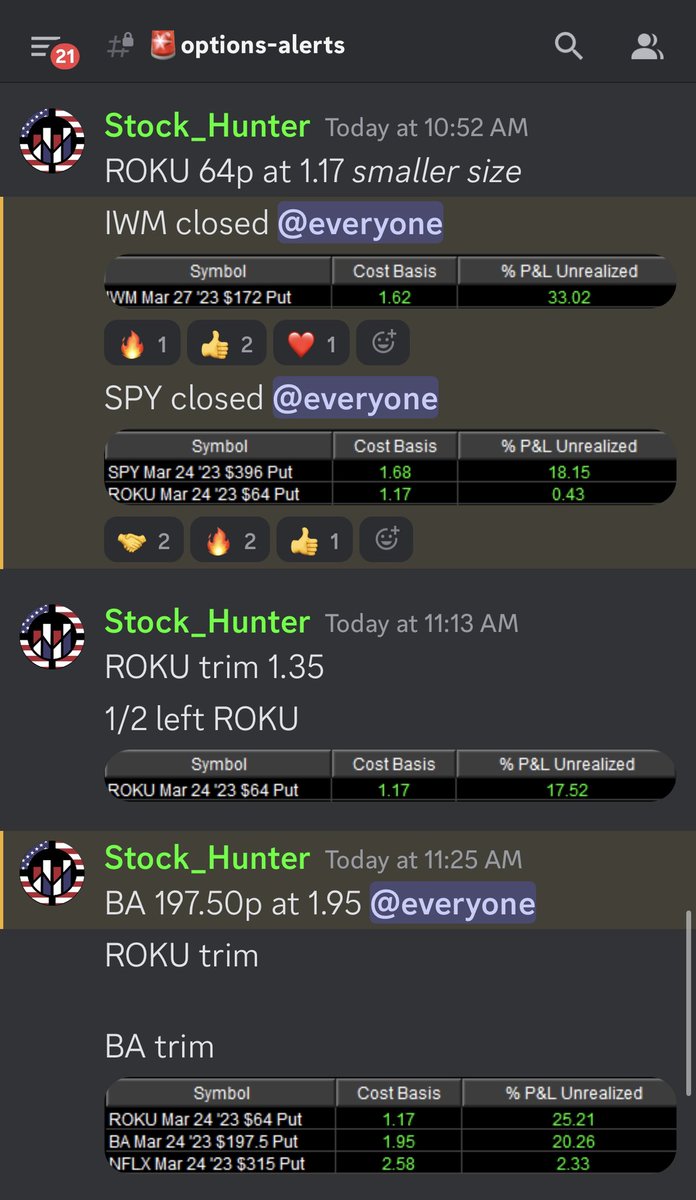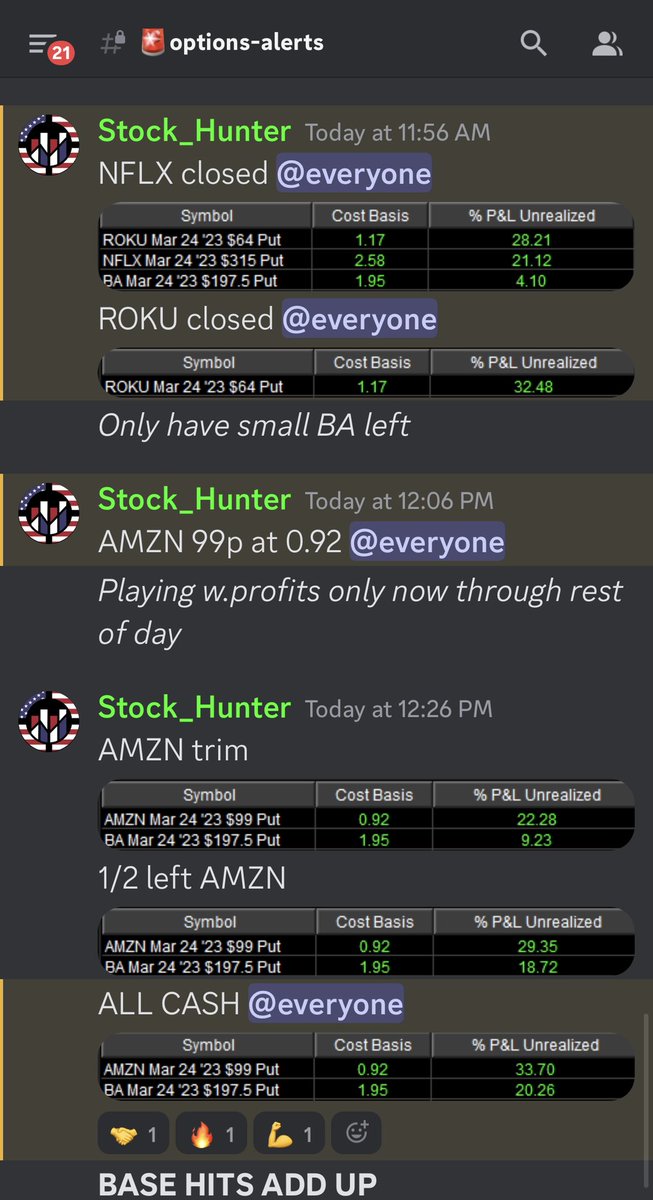 03/23/23
Todays @bullsonwallst #OptionTrading chat room trade log. ✅ $TSLA #puts ✅ $COIN #puts ✅ $QQQ #puts ✅ $SPX #puts 7-day free trials here : https://t.co/QlYercmJLJ https://t.co/ZAUjlGn4mN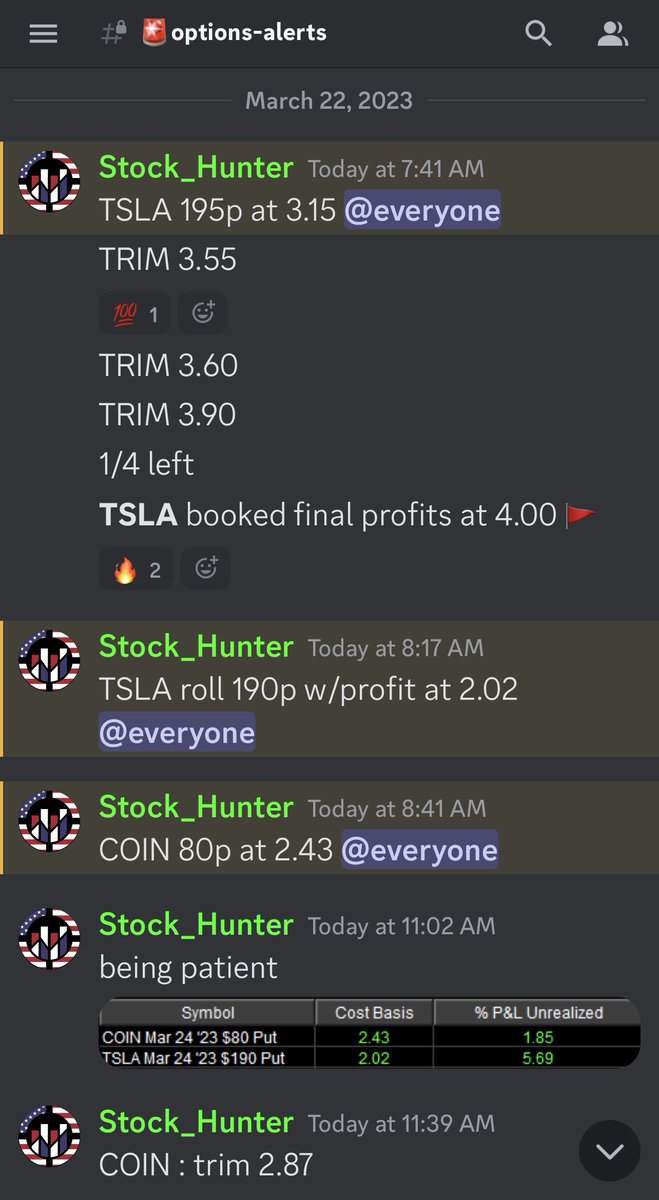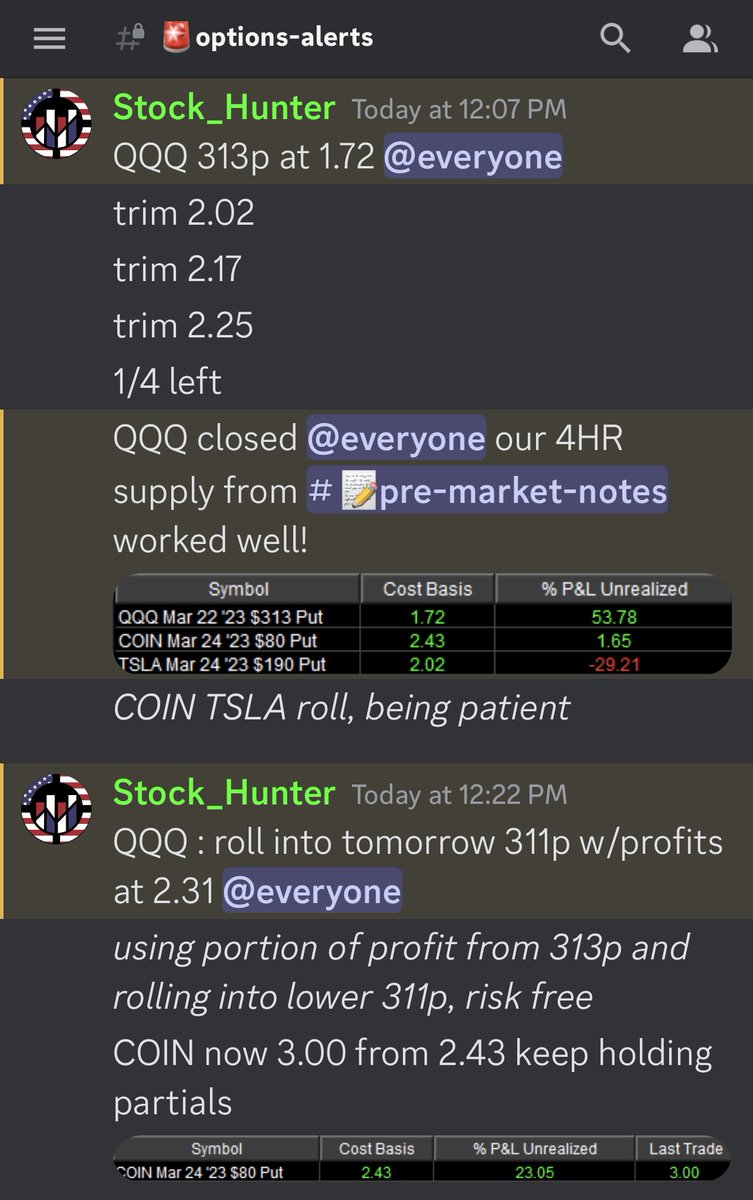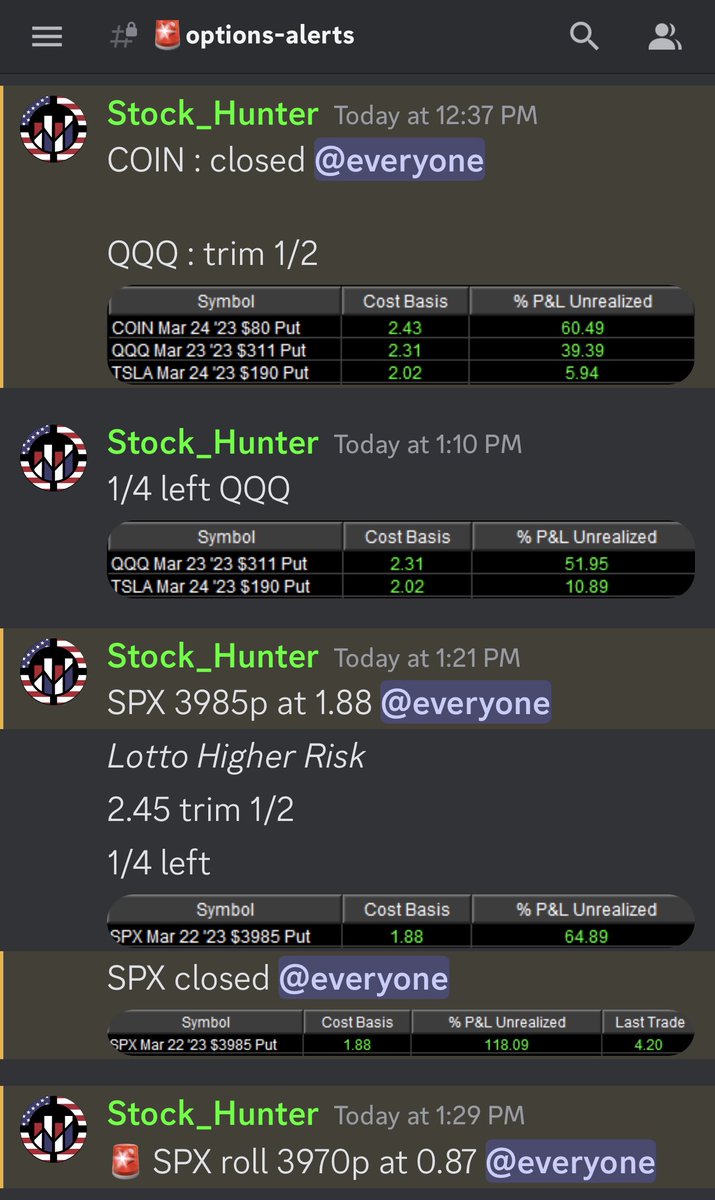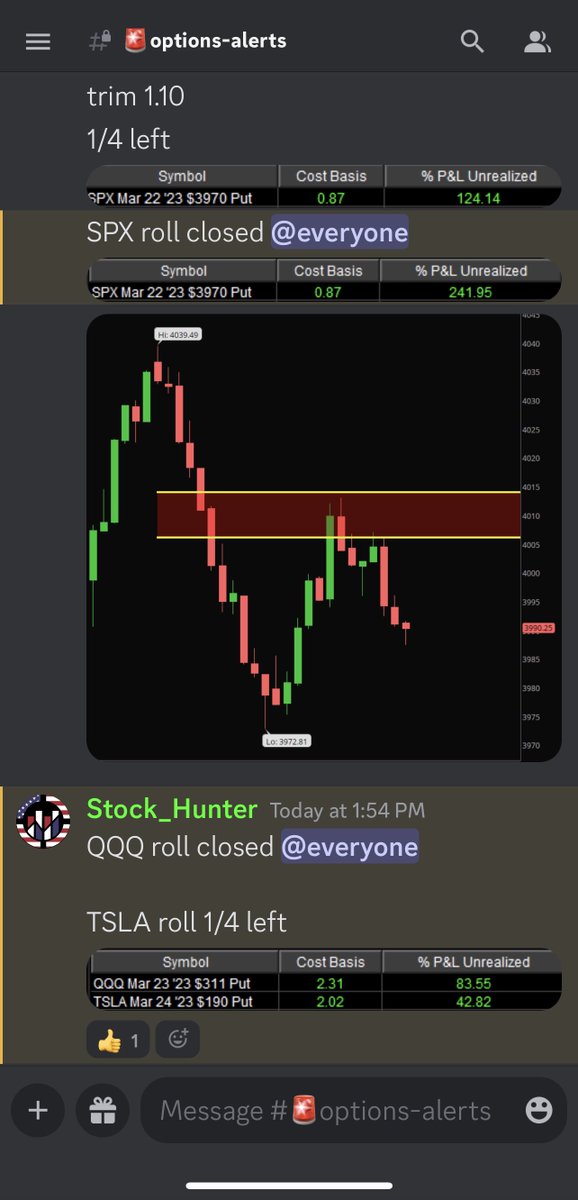 03/23/23
Huge $COIN short 🚨 by the algo today https://t.co/Lg0Yn3HHk0
03/23/23
$ES Nailed the top #Short for a decent wallet padder $ES -Hit and run cant overstay the visit right now https://t.co/X55pPCJBBW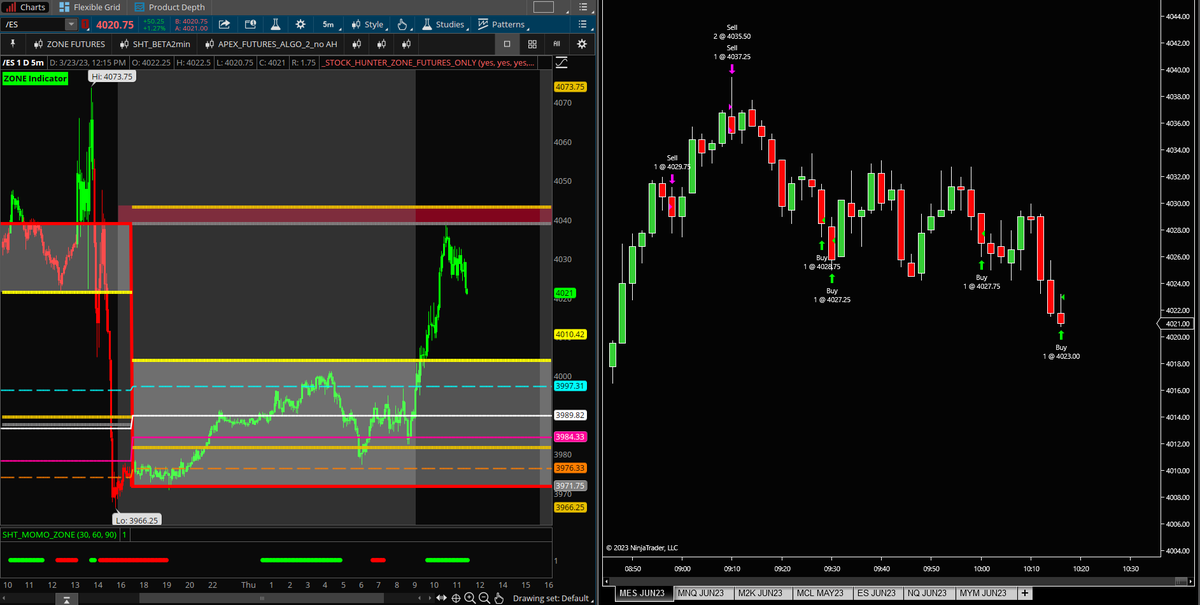 03/24/23
$NVDA closed the 270p for +110% rolled lower 267.50p and closed for +71% ✅ Roll Strategy is where accounts #GROW https://t.co/i6Ohs9dwd1 https://t.co/55l66tR5Ma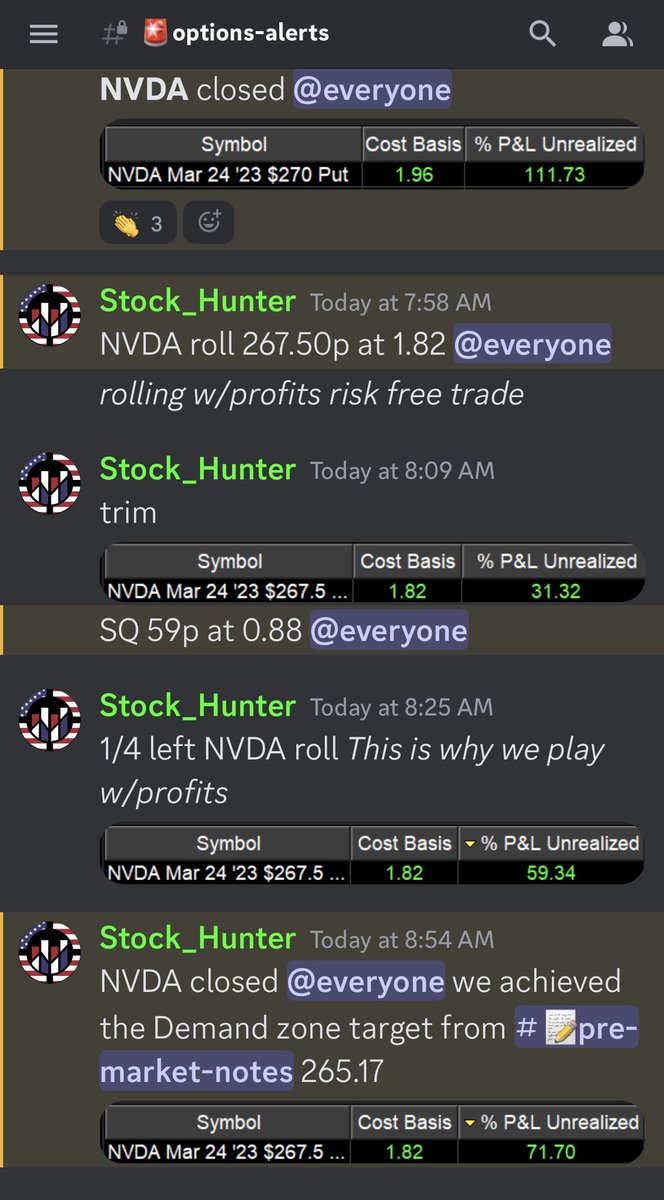 Captain Connections - 5 Days
Discover the most influential accounts with highest volume of shared conversation and/or mutual connections with @Stock_Hunter89 within the past 5 days
TRACKING
bullsonwallst
Stock Focus
Stocks most mentioned by @Stock_Hunter89 and their Twittersphere over the last 7 days. Click on stock to filter posts below.
10-day conversation volume for Trending Stocks
Conversation volume patterns across FinTwit, for @Stock_Hunter89, and their Twittersphere, most-mentioned stocks
Add or remove @Stock_Hunter89 from your watchlists:


Hang tight! We're updating your watchlist data.

This might take a minute...
You have not created a watchlist.
Create one now
to track @Stock_Hunter89!