@StockSwingAlert
| StockSwingAlert
#DD Focused on huge disruptors, #SPAC & undervalued 💎's in the small/mid cap space for huge % returns. Not a financial advisor manage your own trade
---
Top Posts
Most engaging posts mentioning stocks from @StockSwingAlert over the last 72 hours.
09/27/23
$SPY did any one else catch the exact bottom? Or just @zohmbastic & the VIP room? 😌😎😏😉 https://t.co/j8fjUMzArD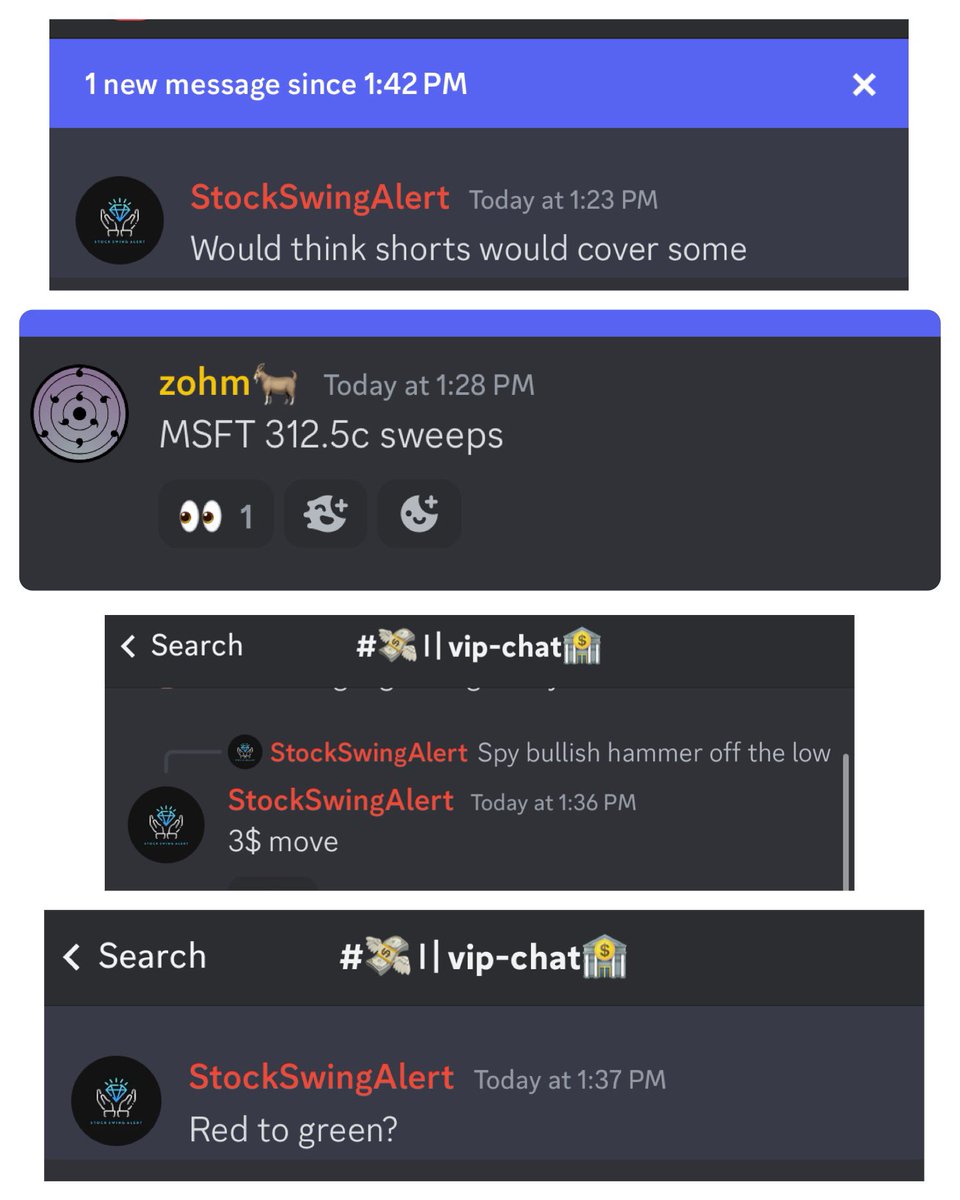 09/29/23
$SPY overnight calls paying us at the bell ✅🎯💰 Then off the open watching: Puts under $431.06 target $430.86 / $430.25 / $429 big level for gap fill below. Calls over $431.62 target $432.02 / $432.26 / $433 / $433.21 https://t.co/d5ohY0sTOG https://t.co/Wnc7Tfxq54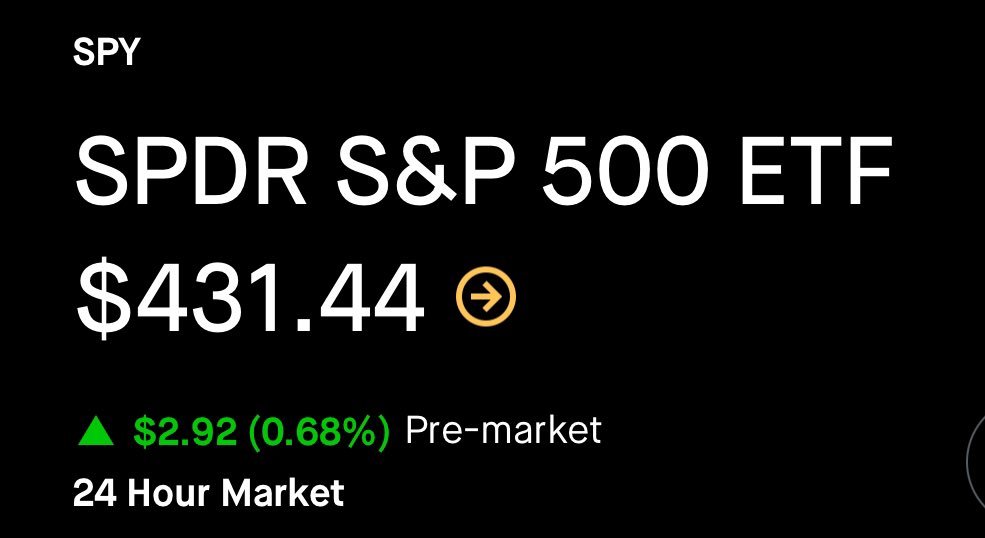 Stock Focus
Stocks most mentioned by @StockSwingAlert and their Twittersphere over the last 7 days. Click on stock to filter posts below.
10-day conversation volume for Trending Stocks
Conversation volume patterns across FinTwit, for @StockSwingAlert, and their Twittersphere, most-mentioned stocks
Add or remove @StockSwingAlert from your watchlists:


Hang tight! We're updating your watchlist data.

This might take a minute...
You have not created a watchlist.
Create one now
to track @StockSwingAlert!