Chief Strategist T3Live/T3TradingGroup, frequent CNBC/Bloomberg/Fox Biz guest, 2xIronman, devoted Husband & Father.
---
Top Posts
Most engaging posts mentioning stocks from @RedDogT3 over the last 72 hours.
09/29/23
That $spy $431-$433 was a much better sell as stated. Now we see if $425-$426 holds.
09/27/23
$meta. What a fade the news. The last one to give it up
09/29/23
Stocks fade when $TLT's go down.
09/27/23
This was pre-market for $tsla as I'm off the desk. I did say it was a candidate to go green to red. (U can say that happened) Now, $238ish is a spot. https://t.co/j9Bl9TrL4u https://t.co/ElMwsTjiee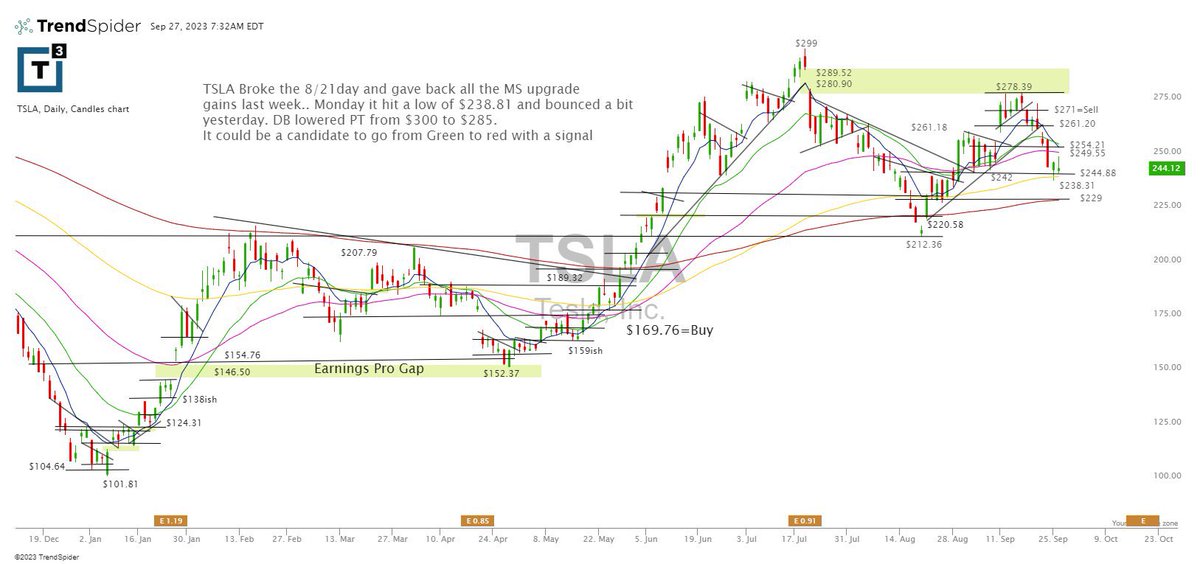 Stock Focus
Stocks most mentioned by @RedDogT3 and their Twittersphere over the last 7 days. Click on stock to filter posts below.
10-day conversation volume for Trending Stocks
Conversation volume patterns across FinTwit, for @RedDogT3, and their Twittersphere, most-mentioned stocks
Add or remove @RedDogT3 from your watchlists:


Hang tight! We're updating your watchlist data.

This might take a minute...