@OptionsHawk
| Joe Kunkle
Founder of OptionsHawk - Trading Hub - Street's Best Live Market Coverage
---
Top Posts
Most engaging posts mentioning stocks from @OptionsHawk over the last 72 hours.
12/07/23
$QQQ at highs of the week after holding rising 21-MA three straight sessions Always best to wait for pice to break a key level to get cautious instead of just thinking market can not keep going 384 that level on QQQ (4 hour or 295 min close) which would take us back to 379… https://t.co/9nmplHIrp2
12/08/23
Hope everyone made it out of the 30-minute $LULU sell off ok
12/08/23
Ford $F buyer 5500 Jan. 26th (W) $11 calls for $0.52 If your flow provider marks this as a sale, end/cancel now...these are the kind they generally screw up using a fake bid-ask as ref.
12/08/23
Synovus $SNV regional bank w/ 85% jump in total call open interest following Feb 39 and May OTM action https://t.co/Dk5gVzTVtD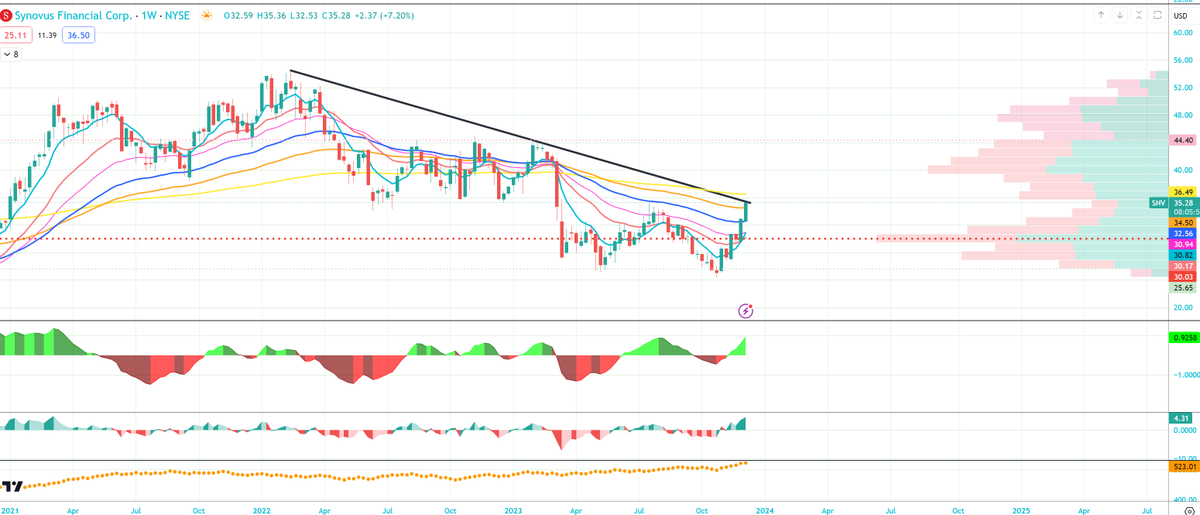 12/07/23
$SNBR has gained 40% in the five days since, the 5K Dec. 10 calls up huge, now 3K Mar. 25 calls are bought... https://t.co/fR1k5jn48m
12/08/23
$IWM strong here
12/08/23
Arm $ARM beauty of a bull flag breakout seeing 1000 March $70 calls bought $4.30 to $4.40 https://t.co/3KndrgFhx5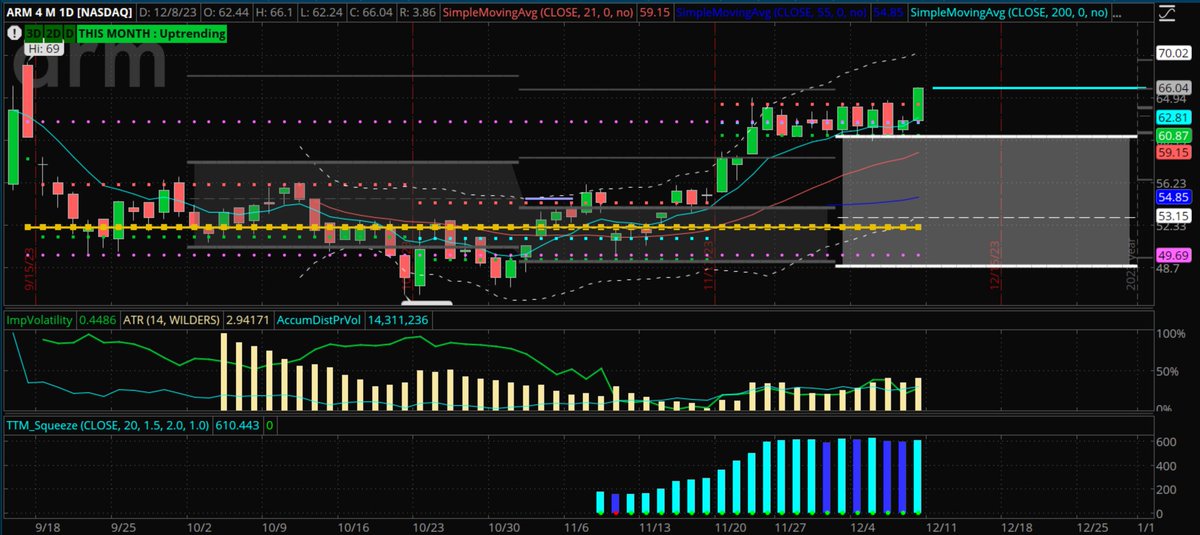 12/07/23
$CALM breaking out here and 7000 Dec 52.5 calls sitting in OI from buys, Eggs play w/ elevated short float
12/07/23
$INTC Feb 45 calls now over 8000X bought
12/07/23
$BKNG starting to emerge out of value, flag
12/07/23
$INGN calls already $1.70 lol https://t.co/TdtJ22KO0f
12/07/23
$INGN 1700 Jan 5 calls buy here up to $0.80
12/07/23
Yen $FXY with 5000 June $66 calls bought today up to $2.10
12/07/23
$RNG notable spike, relative strength, peer of FIVN which is on deal watch
12/08/23
$PANW $SNOW working out of bull flags Tech remains a beast
12/07/23
Mizuho went real in depth with this $PCVX report, been a favorite Bio for quite some time
12/08/23
$ALLE strong clearing 200-MA after the HON/CARR security deal
12/07/23
$ALT Dec 10 calls 4000X hot here, been running since Obesity data and Roche obesity buyout
12/08/23
Applied Opto $AAOI massive move since October seeing 1440 OTM March $30 far OTM calls bought $1.55 aggressively
12/07/23
$CF strong up 5% running all morning, posted the Scotia note pre-market that was + CF, NTR with China export news
Stock Focus
Stocks most mentioned by @OptionsHawk and their Twittersphere over the last 7 days. Click on stock to filter posts below.
10-day conversation volume for Trending Stocks
Conversation volume patterns across FinTwit, for @OptionsHawk, and their Twittersphere, most-mentioned stocks
Add or remove @OptionsHawk from your watchlists:


Hang tight! We're updating your watchlist data.

This might take a minute...
You have not created a watchlist.
Create one now
to track @OptionsHawk!