@MalibuInvest
| Malibu Invest
Stocks/Options/JD/MBA,CA, Skier. Ex Esq. Ride the wave. Learn 2 think 4 yourself. Plan your trade trade your plan. Follow Flow. LA/DC/Palm Beach
---
Top Posts
Most engaging posts mentioning stocks from @MalibuInvest over the last 72 hours.
03/23/23
Limp $DKS @chuckoneil60 😅😂😅
03/23/23
$COIN, you had to know this was coming, right? https://t.co/izQSPew9de
03/26/23
Weekend reading; Do YOU have a credit card and carry a balance? #debt $MA $V $AXP (I use an AMEX charge card which needs to be paid in full every month) In others words, if you cant afford it, don't buy it. https://t.co/a3Zi6QLt7F
03/26/23
#stockmarkets #stocks $SPX #Futures open at 6PM Est. But how do they open?
03/23/23
Dick breakdown. ......something @sandiegosam may be familiar with....🤣🤣🤣 (called the trade idea over @MalibuPrivate the last few days) $DKS https://t.co/RyE92CG3u8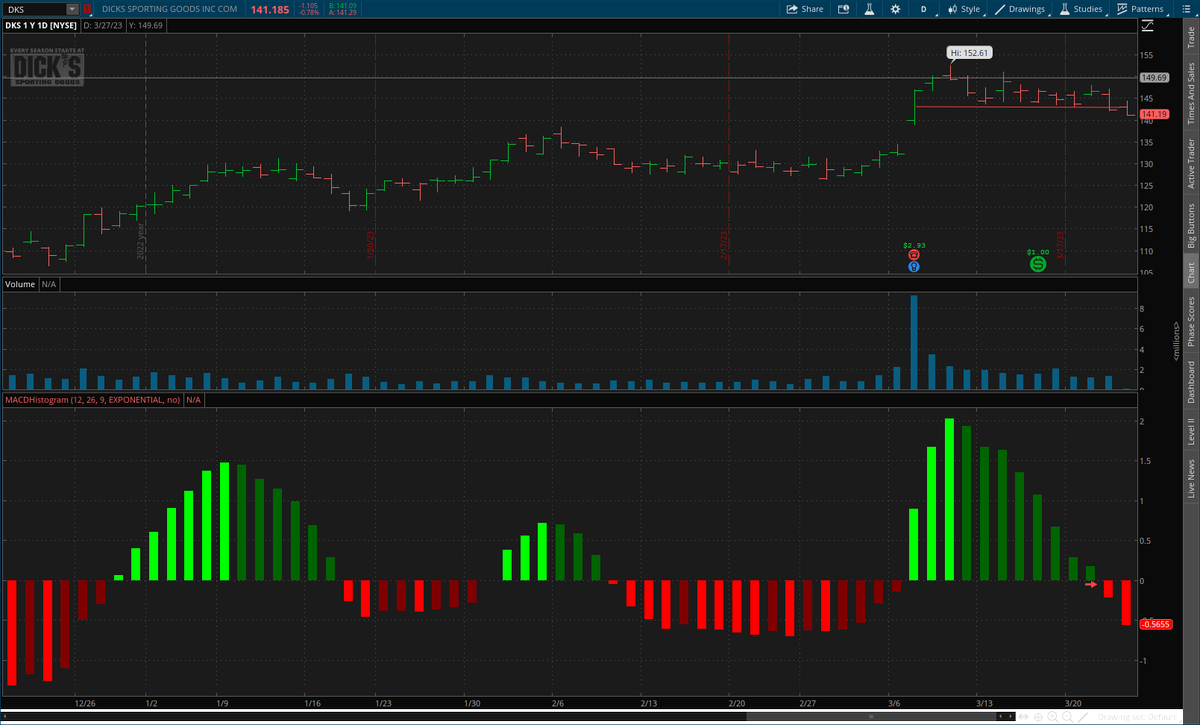 03/23/23
$SQ #Rutroh https://t.co/5pkhJ6fnPU
03/24/23
Block $SQ downgraded again today. How are these guys so late? Brokerage Firm: Atlantic Equities | Action: Downgrade | Ratings Change: Overweight » Neutral | Price Tgt: $95 » $70
03/24/23
$MTCH green today, wonder if @sandiegosam has anything to do with it...😄😅😉
03/24/23
$77.96 is whats needed for $ELF next leg up
03/24/23
Contrary to what you see from other traders here, they are NOT all winners. Case in point, today's $AI trade idea, stopped out for a small loss ($350 on a standard 10 lot) Rules are rules which allow you to stay in the game. 👍 😁 https://t.co/2CJ5tHgoIg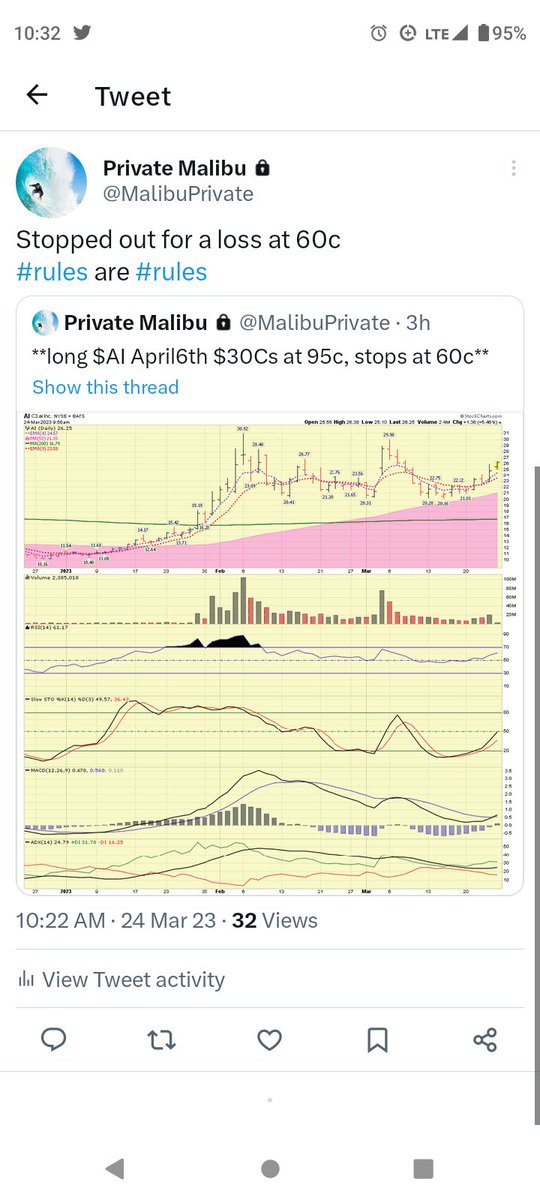 03/23/23
Thanks man, #PatiencePays ! The kudis is what makes this all worth it ! And congrats on pulling the trigger (not my finger 🤣) on this $ALGM trade ! Did you roll some higher? Cheers 🍾 https://t.co/KYu942DSCG
03/23/23
Yet another benefit of being a #Costco $COST member, eh @sandiegosam @MartyChargin ? 😉⤵️ https://t.co/Fc3y6rRe0j
03/24/23
Late day over @malibuprivate I mentioned that a stock named $OPRA was about to breakout, he said he didnt know OPRA had a stock, and that it would likely break out anyways cause she's so big 😂😅😂 https://t.co/N0sWfYjynf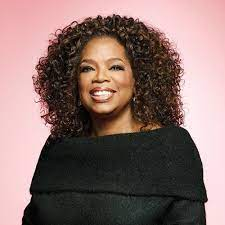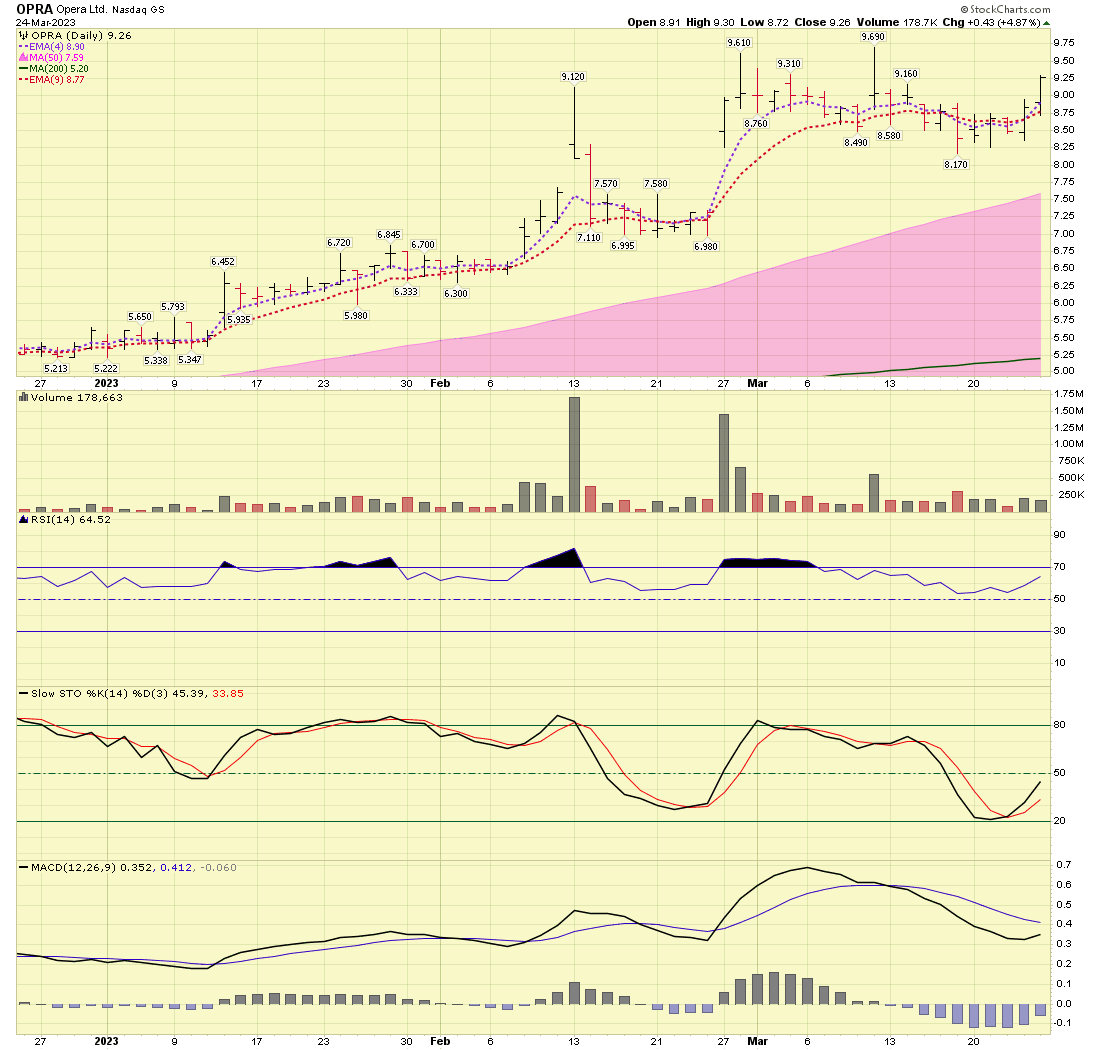 03/24/23
#EGO & #Vanity never die 😉 $ELF & $NVO https://t.co/ChyLUcyt2Q
03/24/23
Selling more dicks puts here, as in $DKS, after short idea we put out this past Monday @MalibuPrivate https://t.co/Dd1KR0LuI5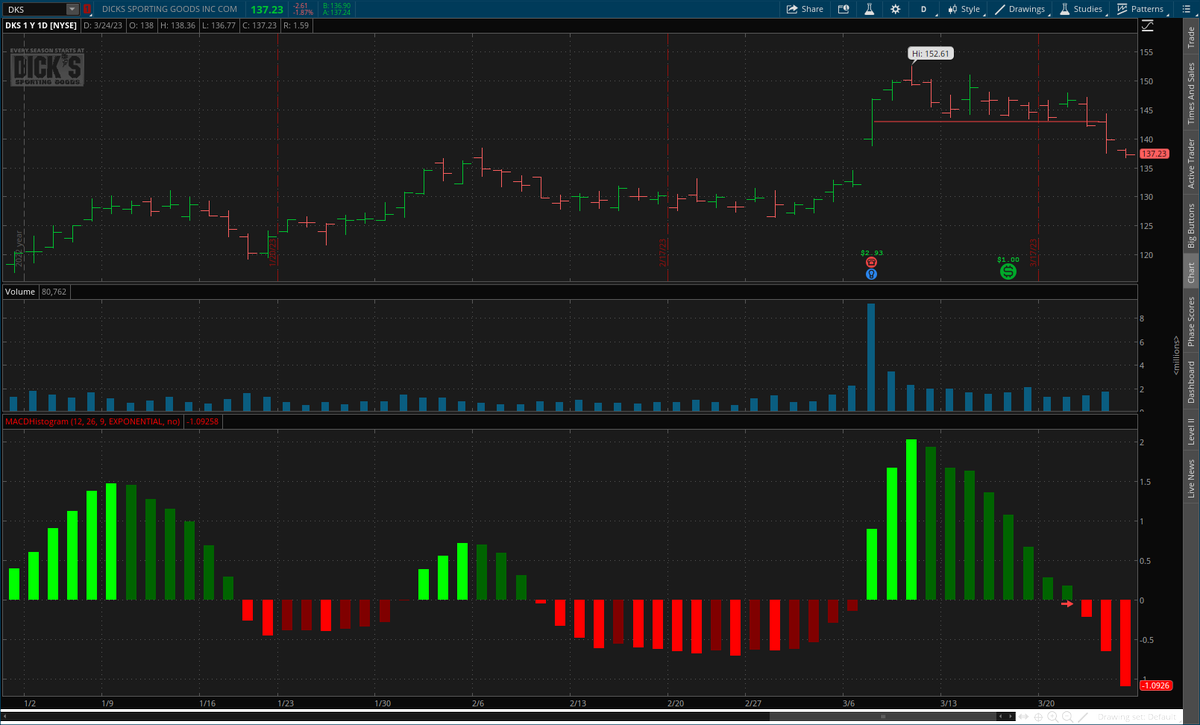 03/26/23
$UAL #UnitedAirlines https://t.co/o3nS456JwW
Captain Connections - 5 Days
Discover the most influential accounts with highest volume of shared conversation and/or mutual connections with @MalibuInvest within the past 5 days
TRACKING
TRACKING

MartyChargin
marketwirenews
Stock Focus
Stocks most mentioned by @MalibuInvest and their Twittersphere over the last 7 days. Click on stock to filter posts below.
10-day conversation volume for Trending Stocks
Conversation volume patterns across FinTwit, for @MalibuInvest, and their Twittersphere, most-mentioned stocks
Add or remove @MalibuInvest from your watchlists:


Hang tight! We're updating your watchlist data.

This might take a minute...
You have not created a watchlist.
Create one now
to track @MalibuInvest!