@JerryCap
| Jerry Capital
Tweets are not investment advice. Do not use my tweets without my permission. This is my personal but public journal
---
Top Posts
Most engaging posts mentioning stocks from @JerryCap over the last 72 hours.
03/24/23
RT @JerryCap: "Lumine at 20% premium to $CSU = 25x CY23 EV/EBITDA; $19.25/share. Lumine in line with $CSU at 21x CY23 EV/EBITDA = C$16.00/…
03/24/23
RT @WTCM3: JPM on EV risk to $AZO $ORLY $AAP $GPC: "this portends tobacco-like pricing power in the ICE automotive market" https://t.co/FSy…
03/23/23
$MQ legit gonna zero
03/23/23
If you're wondering why $SHW doing so poorly. Short thesis running around the DMs. https://t.co/XbjnHZzPVo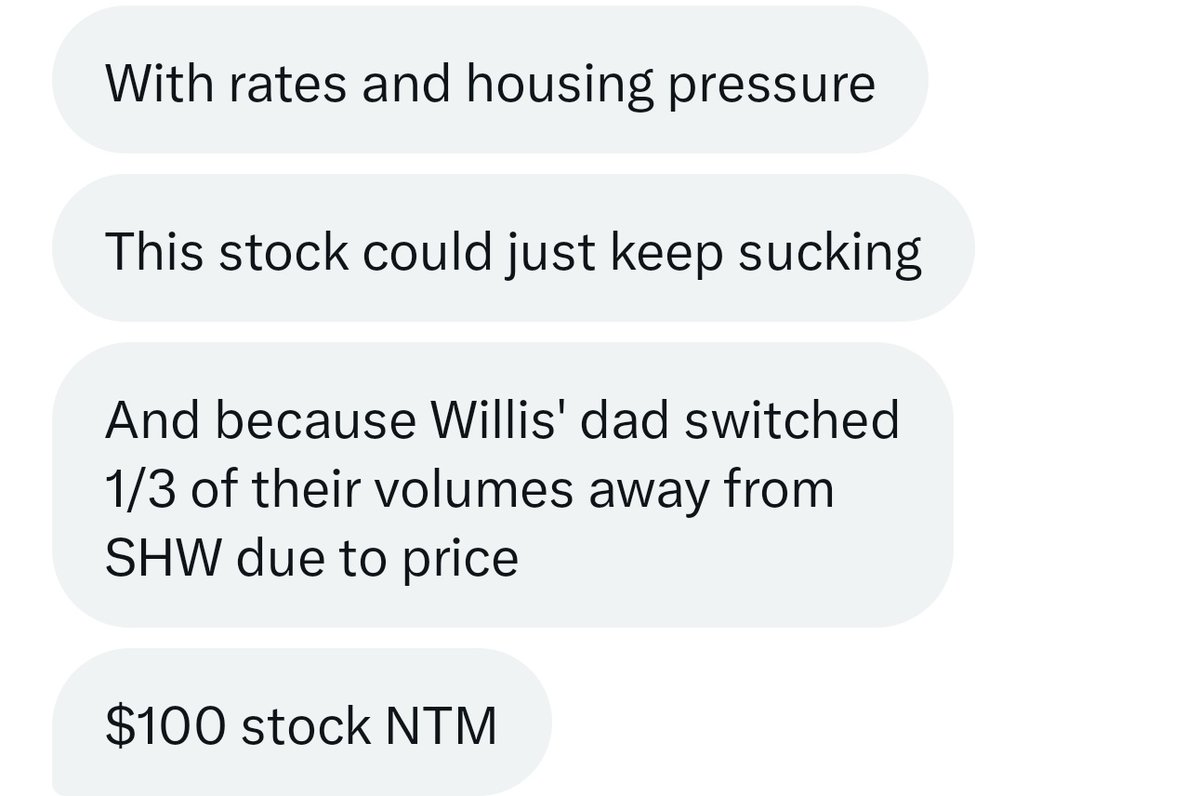 03/23/23
$SQ really is the next Amex complete with its own take on the salad oil scandal.
03/23/23
Best comp for $MSFT is $NVDA
03/23/23
RT @FundasyInvestor: $EVO Another tally on Evolution's moat. Being able to operate near perfect, growing 30-40% per year Would be tough fo…
03/23/23
$NVDA now a consensus short on here https://t.co/CBeczwe647
03/23/23
RT @TheWinklerGroup: $FOUR CEO @rookisaacman pledges 5 million additional shares as collateral for margin loan...bringing total pledged to…
03/23/23
"Panera Bread announced that it is rolling out $AMZN One pay-by-palm capabilities in its stores."
03/24/23
$ADSK 🚩 "ultimately by connecting AEC, manufacturing and meeting entertainment, we can optimize the interplay between the physical world and various metaverses further transforming our customers' workflows."
03/26/23
Stop the Steal! "GPT-4 is coming to $MSFT Nuance DAX medical note-taking app, which is used by many doctors" - @bradsling
03/23/23
Open letter to Shareholders of $ILMN from Carl Icahn "value destruction a direct result of a series of ill-advised (and frankly inexplicable) actions taken by the board of directors in connection with the acquisition of GRAIL" https://t.co/DtNDxojPkW
03/23/23
RT @DynamicMoats: $SHOP "AMZN is working on a cart solution, which could be launched as early as June" https://t.co/iuoHmUxiRq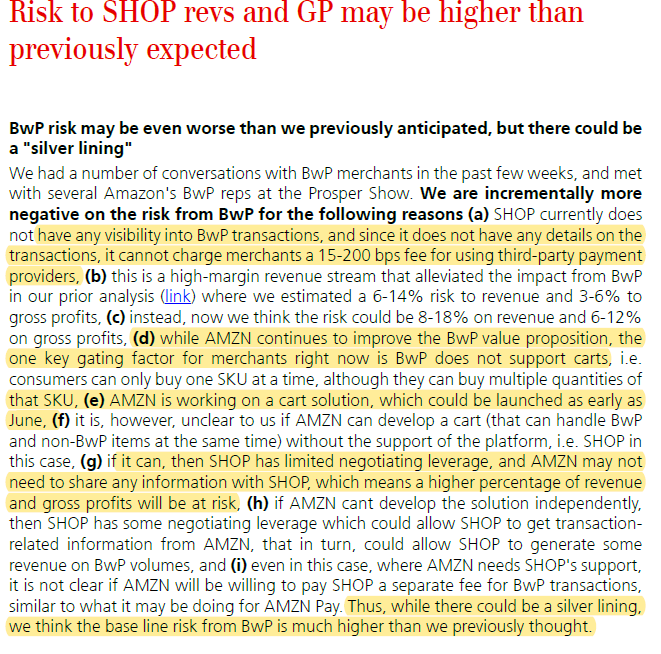 03/23/23
$AAPL "may be about to boost its already big push into original entertainment content by investing $1B annually into movies that will debut in theaters."
03/23/23
On prem vs Cloud Security $AMZN $MSFT $GOOG "I'm now seeing more hard questions coming from regulators about why we're not moving things to the cloud." https://t.co/JvR3SGG63F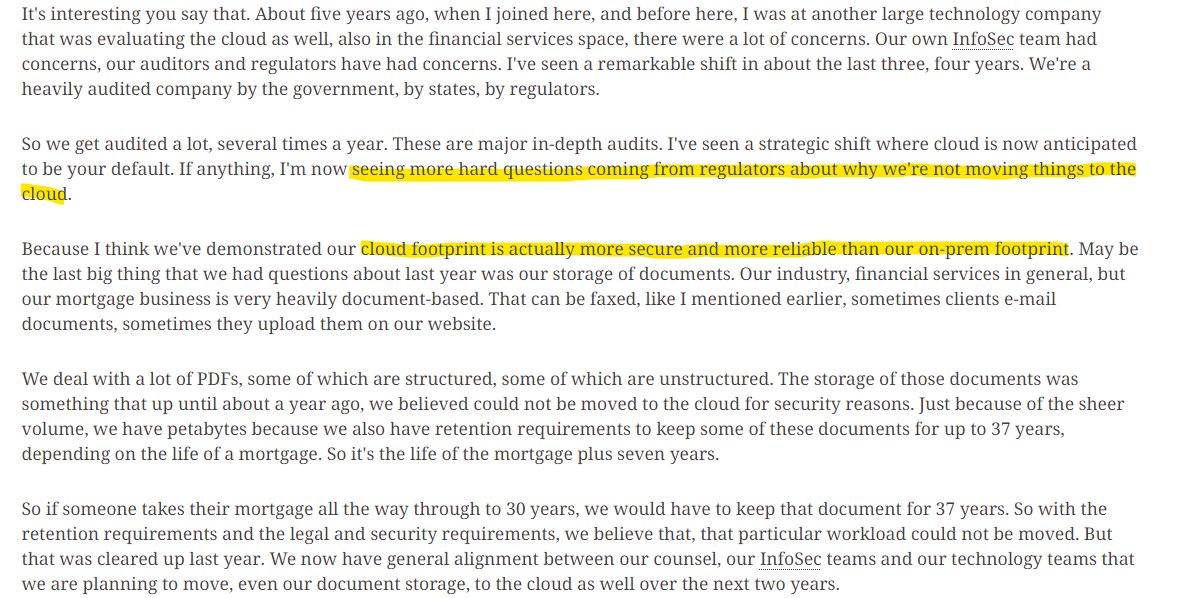 03/23/23
$AMZN Other Bets "I'm underwriting $100 Bn aggregate losses in 2023-2030 period in "Other Bets". If we go back to 2017, I'm estimating Amazon to burn $190 Bn losses in "Other Bets" in 2017-2030 period." - @borrowed_ideas https://t.co/vQRhfOqWmw https://t.co/Mm3TecQPq0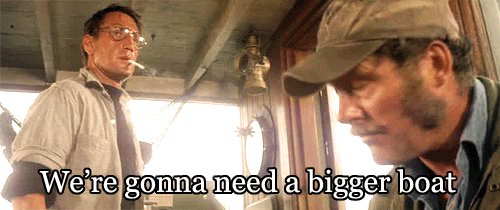 03/24/23
52 week low for $WFC
03/24/23
"In its previous 15+ years as a public company, $TDG had bought back less than $800m of stock in total. In Q2 and Q3 of FY 22, they bought back $912 million at an average price of $612.13" https://t.co/subFHdxx3L
Stock Focus
Stocks most mentioned by @JerryCap and their Twittersphere over the last 7 days. Click on stock to filter posts below.
10-day conversation volume for Trending Stocks
Conversation volume patterns across FinTwit, for @JerryCap, and their Twittersphere, most-mentioned stocks
Add or remove @JerryCap from your watchlists:


Hang tight! We're updating your watchlist data.

This might take a minute...