@ACInvestorBlog
| Antonio Costa
I'm a 46 year old private trader using proprietary technical analysis w/+20yrs experience of investing in stock markets. Do your own research. Tweets not advice
---
Top Posts
Most engaging posts mentioning stocks from @ACInvestorBlog over the last 72 hours.
12/07/23
$GME new intraday high !!
12/07/23
$HOOD breaks abv yest high
12/08/23
$CGC strong into the close
12/07/23
$LAES $WKEY SEALSQ Enhances Security Of Electric Vehicle Charging Stations Through A Comprehensive Cybersecurity Solution Developed In Collaboration With WISeKey https://t.co/6LoBK0O49z
12/08/23
$GME pulling back in PM on very low volume. On watchg for a Red to green type-move on regular trading. Shorts are playing with fire imho
12/07/23
$GME red to green type-move
12/08/23
$IWM Small cap futures are very strong this morning while the others are red. The theme today = small caps
12/07/23
$AMD Never short a cult stock lol ... nice breakout today... setting up to test Jun highs https://t.co/FM3gChFkc9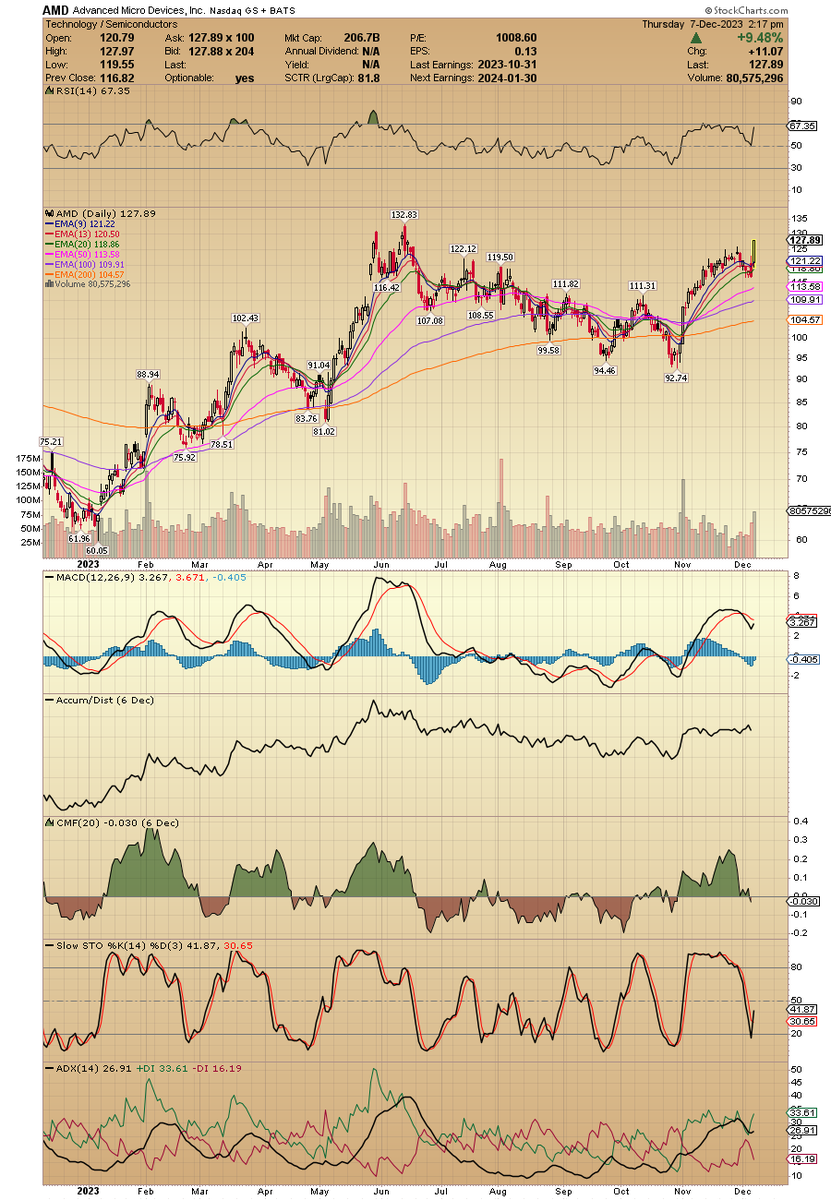 12/07/23
$LLAP back over $1 Yes sir !!!! If they drop the Rivada payment news, this baby could fly.... long term holding for me.
12/08/23
$GSIT here is the technical daily chart. Strong money flow yesterday, so im using the pullback to take some for a swing trade. https://t.co/Jb6R1vwsJR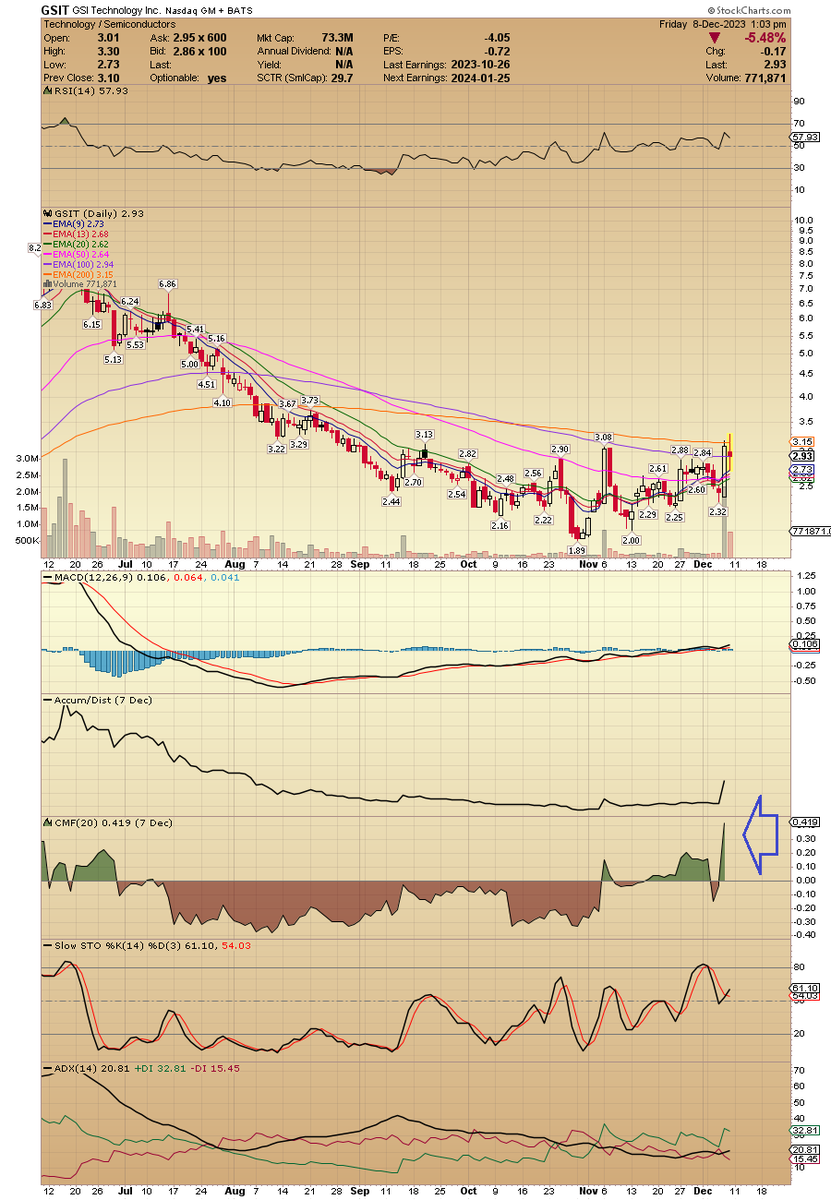 12/07/23
Here comes the squeeze $GME 😁
12/07/23
$BNOX worth watching going forward. Chart looks primed for a trend reversal. Demand zone https://t.co/Z2yiXmATAX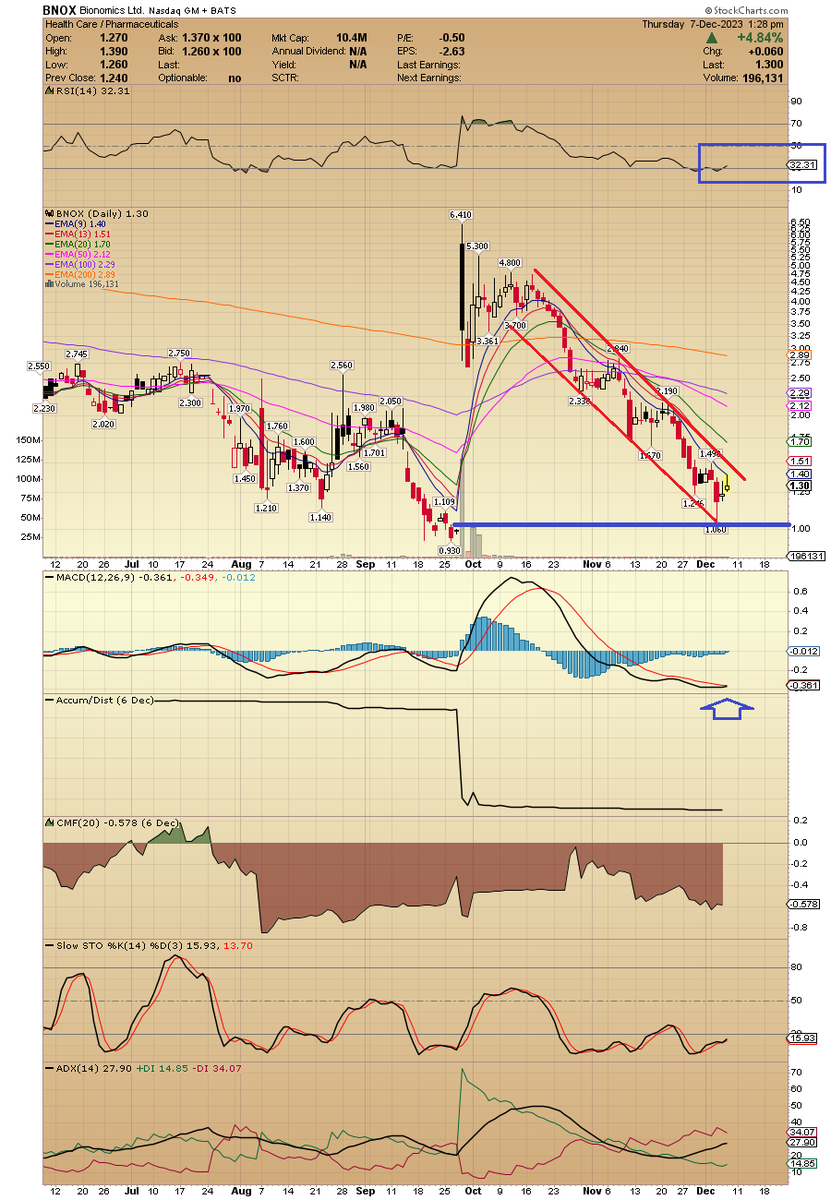 12/08/23
$UCAR Monster volume in the last minute
12/07/23
Dont forget $LAES is tied to $WKEY
12/08/23
$BNOX added for a swing trade. MACD triggered a new buy signal. PV1 1.49 followed by PV2 2.09 EMA50 https://t.co/09luPwi8N1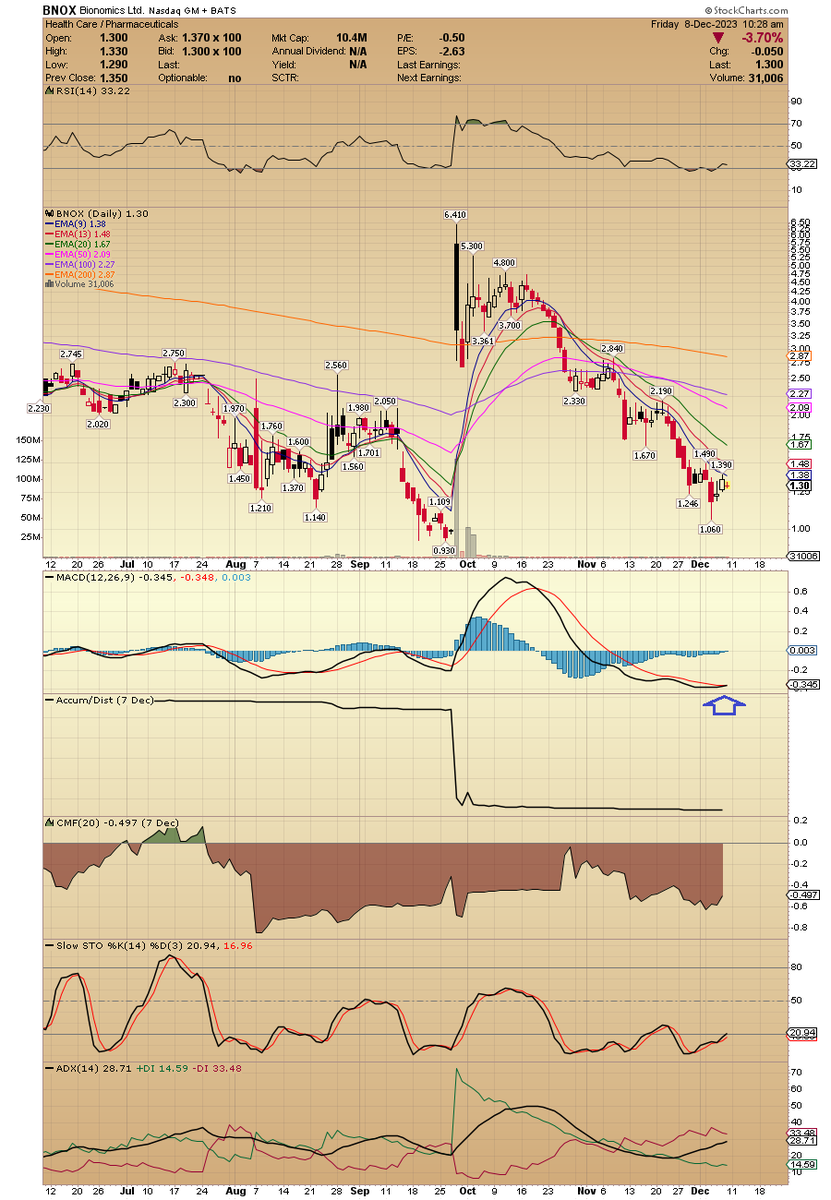 12/07/23
$GME breaks abv $16
12/08/23
$XRP.X Breaking out #Ripple
12/08/23
$SAVA what a beauty !!
12/07/23
$GME big push on volume
12/08/23
$EBIX back over $5 Trade idea still working.
12/07/23
$GME Hod hod hod
12/07/23
$MLGO unreal !!!
12/08/23
$SAVA nice action this morning.
Stock Focus
Stocks most mentioned by @ACInvestorBlog and their Twittersphere over the last 7 days. Click on stock to filter posts below.
10-day conversation volume for Trending Stocks
Conversation volume patterns across FinTwit, for @ACInvestorBlog, and their Twittersphere, most-mentioned stocks
Add or remove @ACInvestorBlog from your watchlists:


Hang tight! We're updating your watchlist data.

This might take a minute...
You have not created a watchlist.
Create one now
to track @ACInvestorBlog!