@ACInvestorBlog
| Antonio Costa
I'm a 46 year old private trader using proprietary technical analysis w/+20yrs experience of investing in stock markets. Do your own research. Tweets not advice
---
Top Posts
Most engaging posts mentioning stocks from @ACInvestorBlog over the last 72 hours.
01/30/23
$BBIG on the move
01/31/23
$MULN my opinion remains intact. From a technical standpoint, the short-term action in this stock is bullish. Some serious upside volume. https://t.co/04WqVFyEhj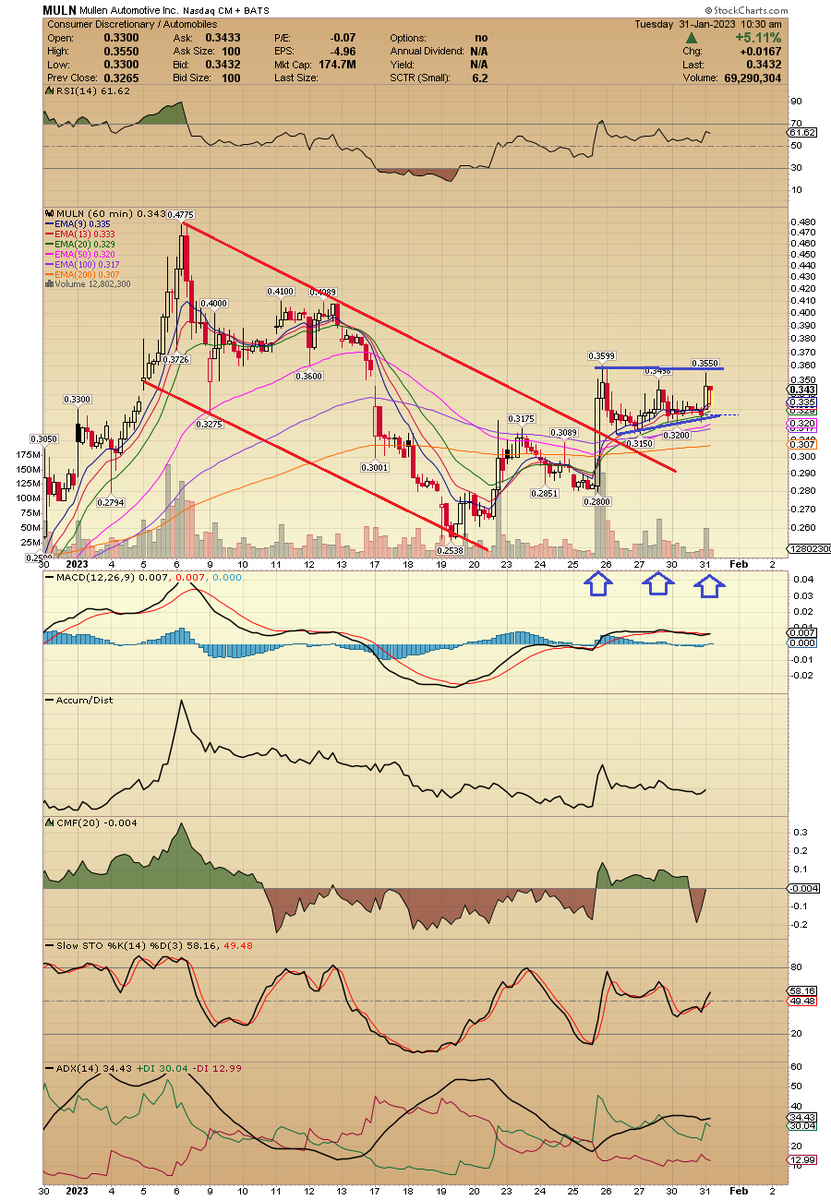 02/01/23
$WISH Wish Introduces Flat Rate Shipping to Customers in the U.S.
01/30/23
$KAL In an additional effort to accelerate bringing Kalera to cash flow positive, the Company continues the process of divesting Vindara, its seed genetics business and expects to close prior to the end of Q1 2023 via @Benzinga
01/31/23
$LCID on the move
02/01/23
$SPX $SPY Fed Raises Key Overnight Interest Rate By 25 bps
01/31/23
$DOGE.X Scientists discover a formation on Mars resembling a bear 🐻 ? Really ? For me it looks like a #dogecoin draw ✍️😂😂😂 @elonmusk ? https://t.co/6gtTeCwDJ1
01/30/23
$HLBZ Helbiz Incorporates ChatGPT, OpenAI Technology
01/30/23
$NUWE off $WISA another name with just 500K shares float
02/01/23
$HLBZ Wheels, part of Helbiz, Launches Second Preorder for the Wheels One
01/30/23
$KAL KALERA PLC ANNOUNCES COMPLETING THE SEPARATION OF INTERNATIONAL ASSETS ACCELERATING TRANSFORMATION
01/30/23
$DBGI awake ....
02/01/23
$CVNA squeeze is ON
01/31/23
$MGOL Have we found the bottom Messi ? Interesting positive divergences on RSI, MACD and MFI. Watch closely the 2.43 area. https://t.co/IcH8Hw9CAB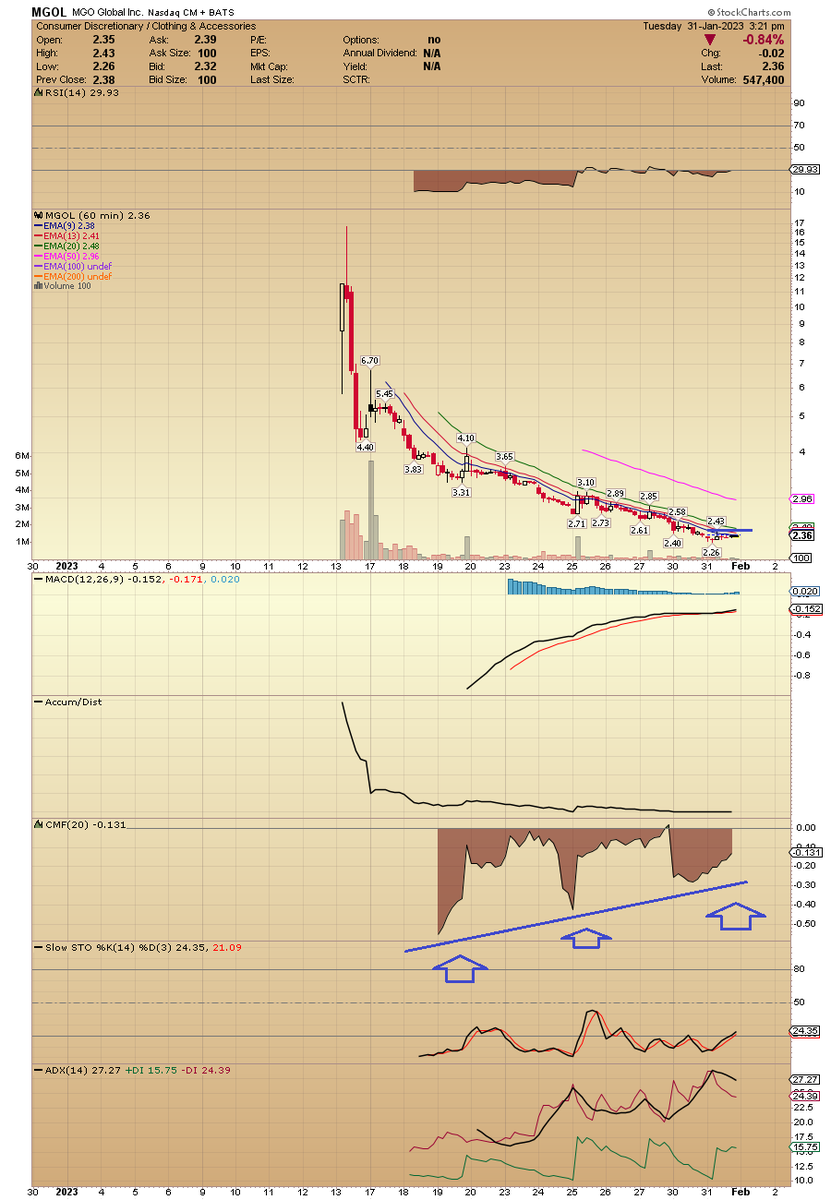 02/01/23
$CVNA oh boy, the squeeze continues in AHs
02/01/23
$JAGX Jaguar Health Engages Shareholder Intelligence Services, LLC (ShareIntel) to Monitor Trading Activity in Effort to Identify Possible Illegal Short Selling
01/30/23
$WKEY WISeKey Launches eTreeNFT com Connecting Trees, NFTs and Crypto on a Unique Opportunity for Creating New and Totally Sustainable Asset-Based Markets for Sequestering CO2
02/01/23
$FAZE ok, thanks for the cheap shares. Loading up
01/30/23
$LCID basing on 5m chart. Watch the break of 13.52 for continuation. https://t.co/vmz7gBENoy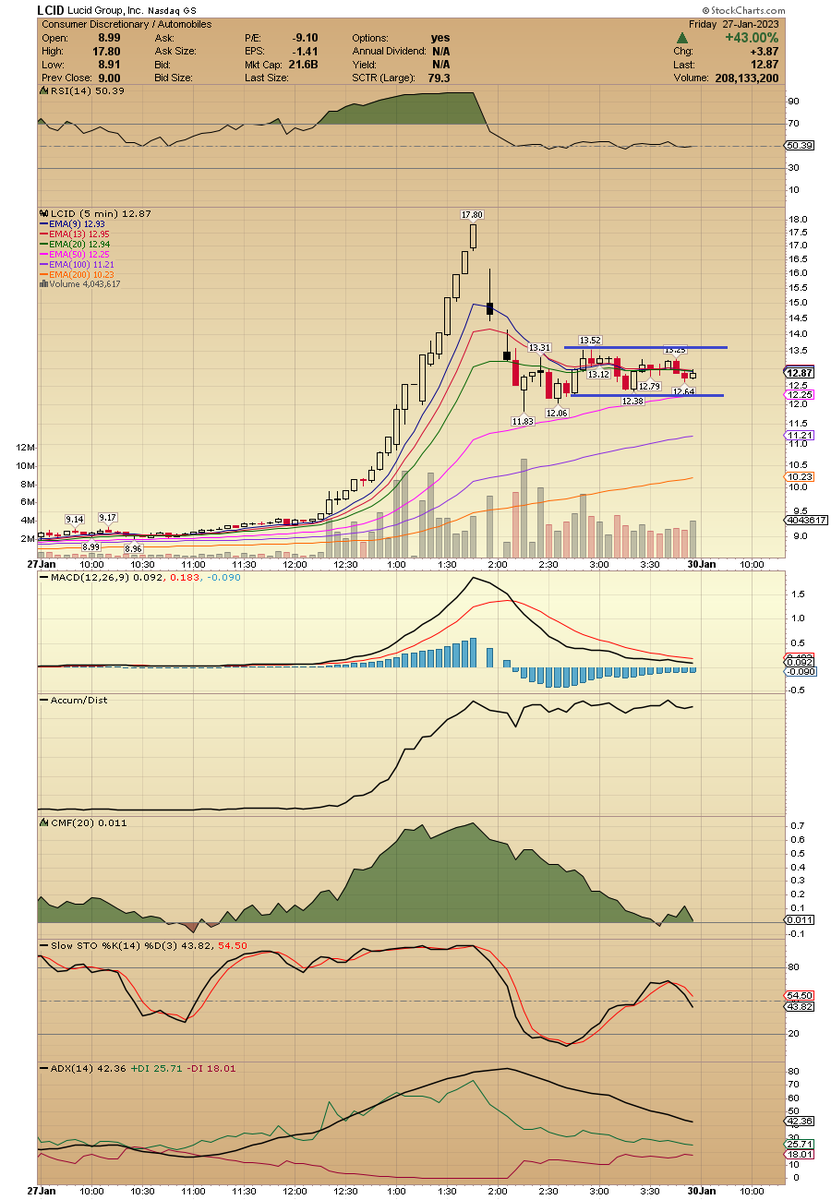 01/30/23
$PIXY another tiny float play on watch. Key momentum indicators are turning up https://t.co/XeIVvdfqAK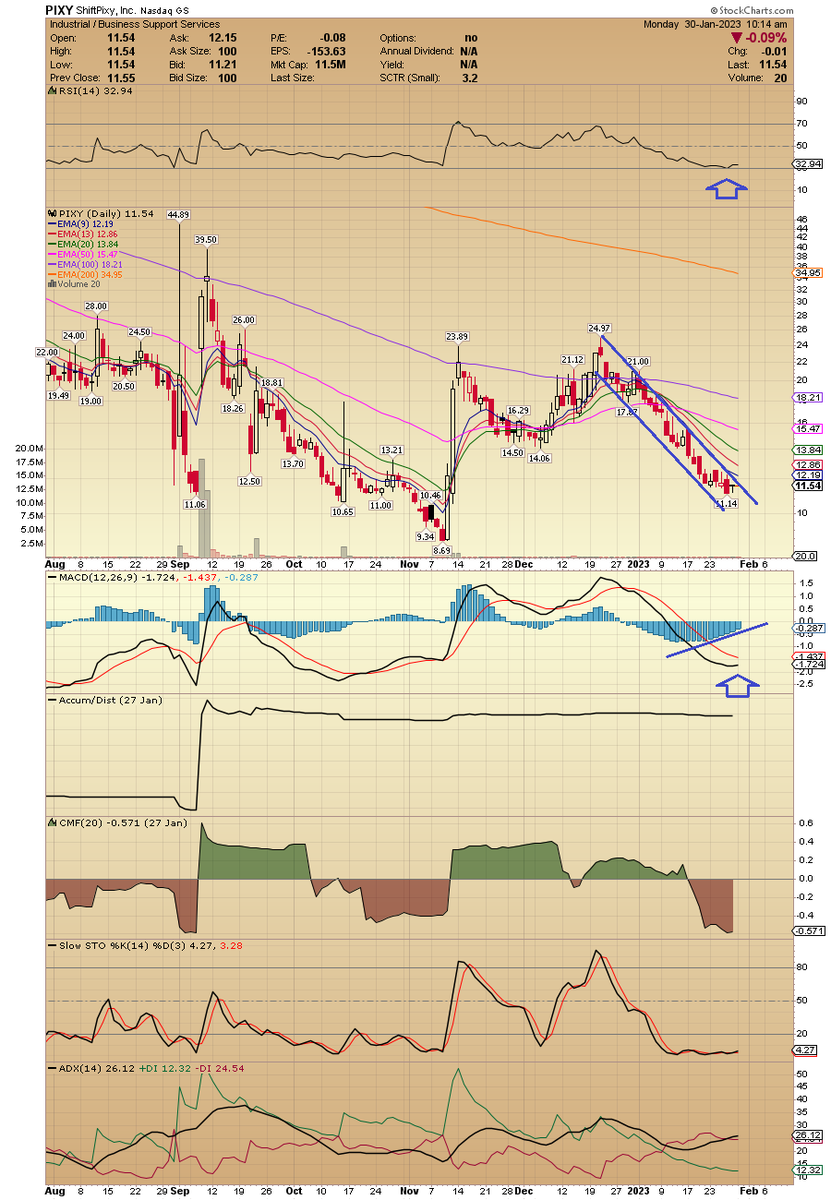 01/30/23
$JAGX Jaguar Health Engages Former FDA Gastroenterology Division Deputy Director Andrew Mulberg, M.D. to Bolster Company's Regulatory Expertise
01/30/23
$OBLG another low float name exploding higher this morning. $NUWE $WISA $PIXY on my fireworks list. Patience is key
Stock Focus
Stocks most mentioned by @ACInvestorBlog and their Twittersphere over the last 7 days. Click on stock to filter posts below.
10-day conversation volume for Trending Stocks
Conversation volume patterns across FinTwit, for @ACInvestorBlog, and their Twittersphere, most-mentioned stocks
Add or remove @ACInvestorBlog from your watchlists:


Hang tight! We're updating your watchlist data.

This might take a minute...
You have not created a watchlist.
Create one now
to track @ACInvestorBlog!